Having joined Matter of Focus just in time for our fourth birthday in June 2021, I was curious – and nervous – about what it would mean for me to learn a new approach and processes and build relationships with new colleagues and clients whilst working remotely.
Most importantly for me, taking the leap into working with Matter of Focus presented an opportunity to grow and develop in my two great professional passions; impact evaluation, and facilitating groups to problem solve and come to common solutions.
Like many facilitators I'm sure, I was concerned about my skills stagnating in an online world of squares on a screen! Thankfully, having reached our fifth birthday (and my first-year work anniversary) I am delighted to reflect that the growth I craved has indeed happened while continuing to facilitate online.
Here are five of my key learnings from my first year with Matter of Focus…
1. Many of the same principles apply both online and in person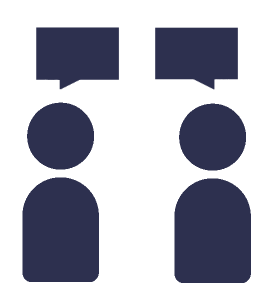 For some of us it may be a long time since we have pulled up a physical chair in a meeting room and grabbed a stack of post-it notes, and it can be easy to think of online meetings as being an entirely different type of work, to be put up with until we can get back to the 'real thing'. Whilst I do share some of this sentiment my experience has told me that this isn't necessarily the case, and that the broad rules about how to get the best from coming together with others apply in all formats. Far from parking some of my facilitation tools because they 'won't work' online, this year has been about me challenging those assumptions to see where they can and do fit instead.
2. Make use of visual tools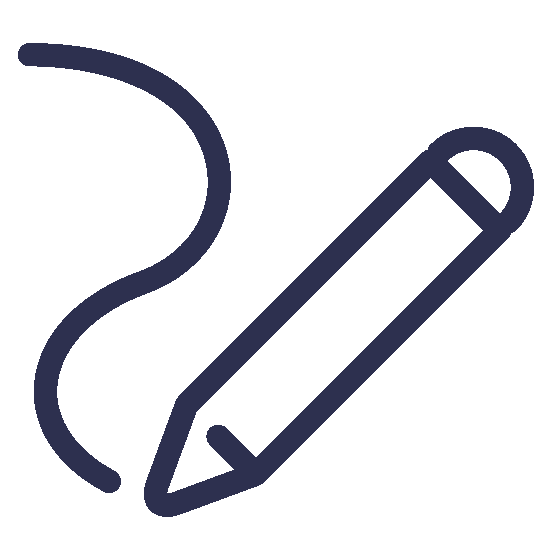 For me personally, and many of our clients, visual tools to illustrate a topic are essential in helping me to understand and explain complexity. There is a fine line however, between using visual tools like PowerPoint presentations to engage a group in the work and having them do the delivery for you.
At Matter of Focus we aim to keep our presentations information light (in what we share on the screen) and expand on the topic in more detail verbally, which allows us to tailor discussions much more closely to the needs and context of the clients we are working with.
Big, complex pieces of work like developing a theory of change really lend themselves to using practical visual tools over discussion only – we have been really fortunate that activities that once worked best on pieces of paper and a big sticky wall can be replicated online using Miro (or Jamboard and Zoom Whiteboards) allowing participants to set out the pieces of the puzzle, easily move them around, edit and delete them collaboratively.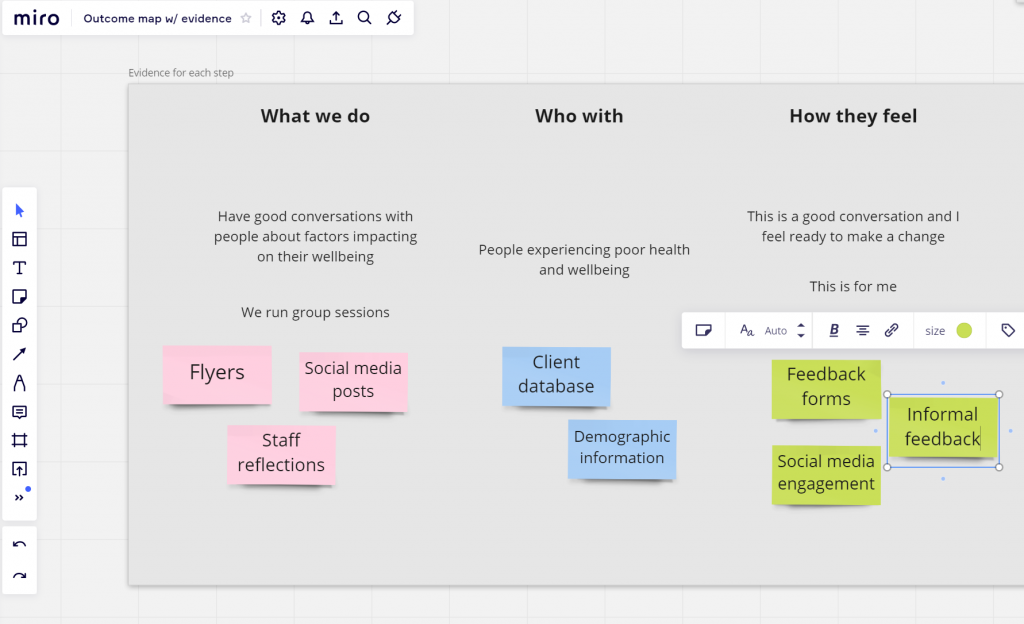 3. Shake up the format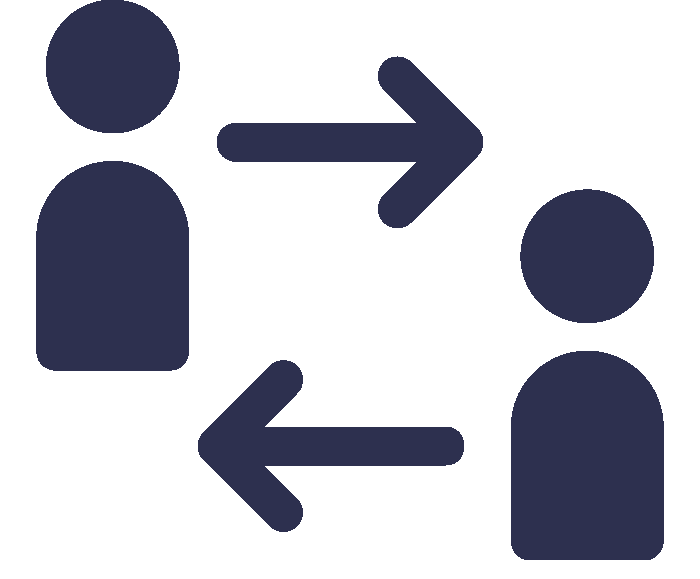 When working with larger groups and tackling complex issues in a session, working together in a whole room can be intimidating – people can feel lost in the crowd. I like to build in opportunities for very brief (5 minutes!) small group discussions and 1:1 chats early on into a session to get people in the mood to contribute, breaking down the topic for discussion into a smaller focus.
If we are trying to look at the bigger picture of an organisation's theory of change, we might start off with a question like 'use one word to describe the difference you make' to spark people's thinking.
Online meetings also bring in opportunities for non-verbal contributions, using the chat function, reactions, and even physically waving at the screen or giving a thumbs up – this can be a useful way of supporting different people's engagement styles and providing useful talking points.
4. Be realistic about how much you can cover
An hour can feel like a long time when setting dates in the diary, but it's easy to be over ambitious with what can be achieved, leaving meetings feeling rushed or running out of time for planned agenda points. It's often helpful to ask ourselves what the essentials are that we need to cover in a session, the core purpose of the meeting, and what else can wait for another time or could be done in another format.
5. Breaks are important!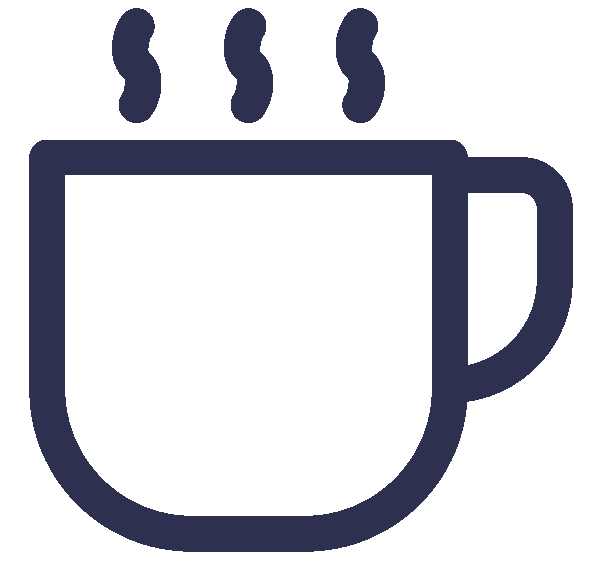 Zoom fatigue is a well-known phenomenon – as is the understanding that sitting for too long is bad for us in a lot of different ways – but in a busy online meeting it can be tempting to push through break periods just to get the work done. This is often a false economy! It's also important to be mindful that participants may be jumping between several meetings in a day in a way that we wouldn't have expected to do in person. In an ideal world we would encourage everyone to ensure they have 5-10 minutes at least to step away from their desks, but where this isn't happening then building in a couple of minutes at the start for people to arrive and ground themselves will help everyone get the most out of their time.
This post draws together some of our key messages on writing good case studies, and ideas about how OutNav can help you to plan for, write, and use them.
Case studies are a great tool for digging deeper into our impact story. By putting the focus on an individual or group of people, a place, a project or intervention, case studies allow us to go into more detail about how the change happened, which sits alongside the bigger picture of our impact.

When sharing case studies we often want to focus on our best examples of where things went well, the 'jewels', or 'magic moments' (as one OutNav Community member described them to us) of how change happens for people who engage with our work.
What makes a good case study
A good case study tells a compelling story about our work. It's helpful to be clear about the key message we want to get across to the reader; is it a focus on a particular intervention, something you have learned about how you deliver your work, or what needs to happen next?
Good case studies also present a conclusion that goes beyond the detail of what happened, explaining how change occurred and why this is important.
Structuring a case study with a clear beginning, middle and end helps keep the focus on that key message. One way to create structure is by following our outcome map headings that we use in OutNav to create a template for writing the story.


Creating a strong voice
Case studies don't just have to be stories we write about the people we support (case studies 'of' people) written in a 'top down' way to collect evidence of change. We can involve the people who use our services in the development of case studies. This could be light touch, asking people to read what we have written and offer comments and a chance to give direct quotes and images. This brings case studies to life, making them even more engaging and helping the reader to connect with the story.
For a much deeper level of involvement, you might consider co-producing case studies together with the people involved.
At DEEP we seek to work collaboratively and co-productively. We want to do case studies with people not of people.

Dr Gill Toms, Developing Evidence Enriched Practice (DEEP)
At a recent OutNav Community meeting, Gill Toms from DEEP shared their approach to co-producing case studies with communities, where those involved will have the opportunity of being a co-researcher, accessing training and development alongside their involvement and being recognised as co-authors of the work.
Using case studies as a source of evidence
OutNav enables us to get a clear picture of the strength of and gaps in our evidence, highlights areas of our work where we have limited evidence and shows us where we want to improve.
Case studies can be part of our data collection plan, used as evidence collection tools to address gaps in our evidence. We can then target evidence collection using case studies in areas where other methods aren't giving us the information we need. This can be particularly helpful as we move across our outcome maps to a higher level of outcomes.
Case studies we have already been developing can act as important evidence sources in our outcome maps, particularly where they address multiple stepping stones.

Do you have case studies that you're not incorporating as evidence of your impact? Consider where you can use case studies as evidence of your impact. Where do they fit in relation to the bigger picture of the work you do?

Do you need to think in a more targeted way when developing case studies? Where is OutNav showing gaps in your evidence? Often this will be in relation to parts of your work where you know it's more challenging to collect evidence. When developing case studies, what questions might you ask to help you address those gaps?
Using OutNav to build case studies
Our outcome map headings create a useful structure for the narrative of a case study. In OutNav, by creating a new pathway through your initiative's outcome map to draw out the story of an individual, project, or intervention you can build a story that speaks directly to your overall picture of how change happens.
Use the step-summary headings in OutNav to shape your story and run a report on it which you can save as evidence, and share as part of a more in-depth report or as a standalone story.
We have created an example of what this can look like with Jim's Story for our demo project The Wellbeing Service.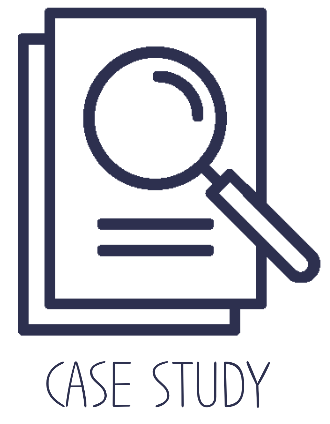 Telling an honest story
Transparency is key in sharing stories! It's natural to want to focus on the good news stories when sharing case studies about our work. But this also creates concern that we're not reflecting the full picture of what happened and could be perceived as being biased, that we are 'cherrypicking' the best stories to create an unrealistic view of our impact.
When sharing stories in reports or communicating them in other ways, it's important to place case studies in context, alongside other forms of qualitative and quantitative evidence. This can address any possible concerns of bias or of 'seeking positive exemplars rather than representativeness'.
Acknowledging any challenges or failures of the project by mentioning them within your analysis or highlighting them as risks and assumptions can help show the bigger picture and demonstrate that case studies do not – and cannot give a complete picture of how the process works in all cases, only how it has worked in specific cases and how it CAN work.
More posts you may like to read