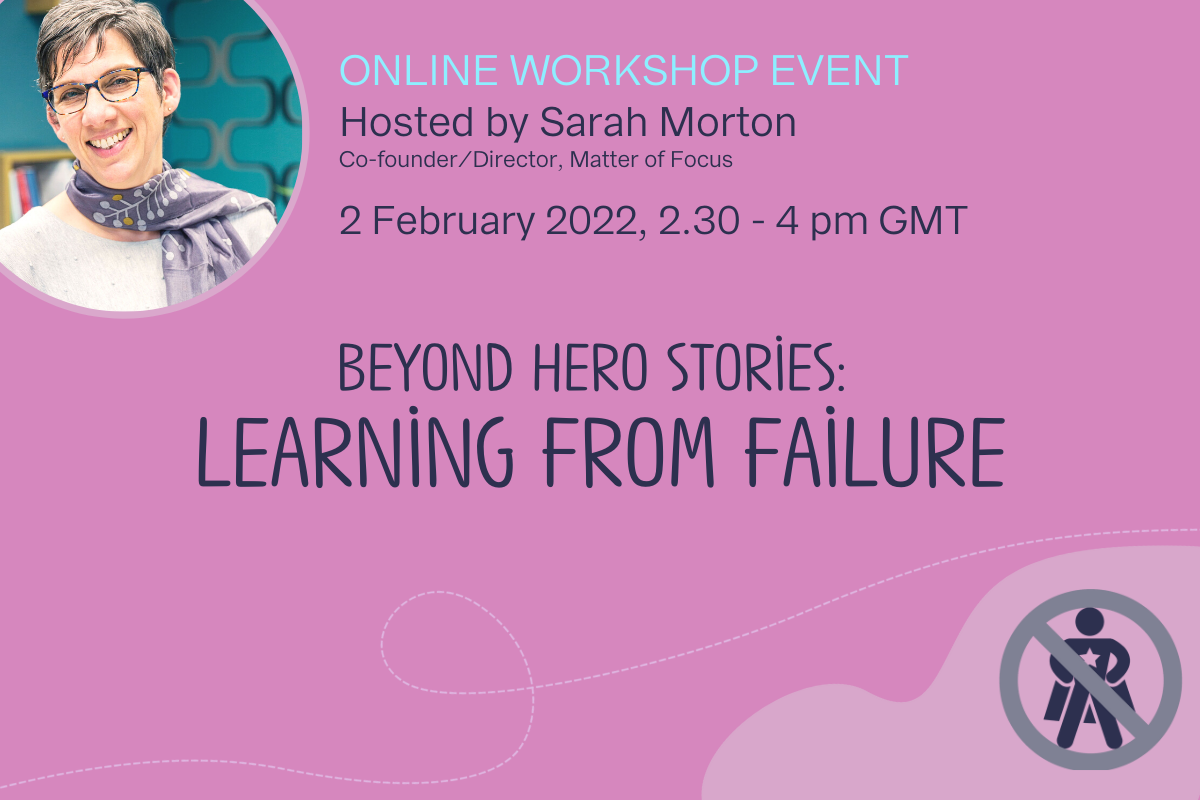 What is needed for us to be able to admit, embrace and learn from failure? Leave your hero outfit at the (virtual) door and join us for this cathartic learning and sharing session.
Wednesday 2 February 2022
2.30 – 4.00 pm GMT
Online workshop – participation required!
Held on Zoom
Free, registration required
Limited spaces
We all want to be able to demonstrate and share success. But how can we ensure we're learning and improving rather than just polishing success stories?
Following her popular event at this year's Engage 2021 Unconference, Sarah Morton will host a new safe space into which we invite you to share your stories of failure.
Who is this workshop event for?
This learning and sharing event is open to anyone working within the public and voluntary sectors who would like to be able to embed learning from when things go wrong into their culture.
What to expect
This will be a relatively small event with up to 30 people. There will be some central discussion and some smaller breakout room discussions, which will be facilitated by a member of the Matter of Focus team.
It is intended to be a cathartic session in which we can consider what is needed for us to be able to admit, embrace and learn from what went wrong. We will work in small groups and explore ways of learning from failure.
So, please come prepared to share a story about when things went wrong from your own experience.
We will discuss how we can create systems and processes for learning from good and bad in our work.
Please note this event will not be recorded.
Request a place
Please use the form below. We shall acknowledge receipt of your form within two working days and let you know whether we can offer you a place. If not we will offer you a place on a waiting list. If we're inundated, we'll just have to find a time to run the event again!