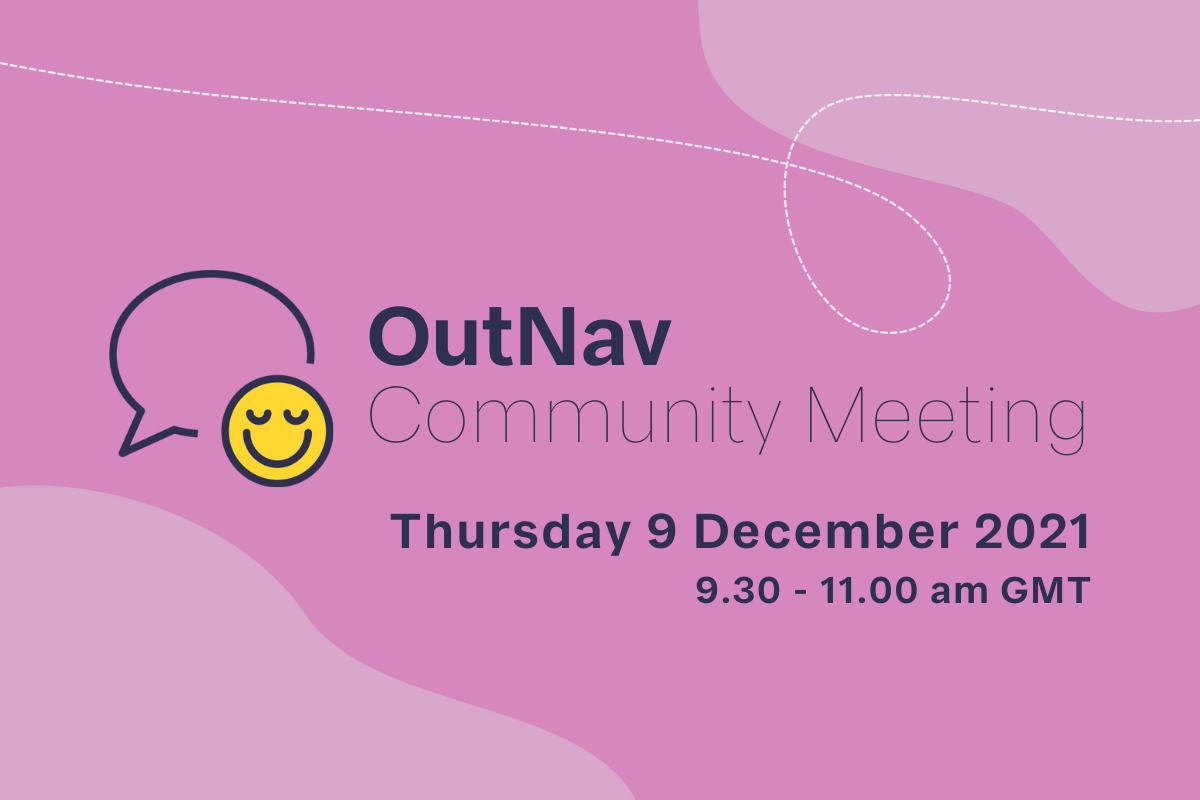 We host four OutNav Community meetings a year, each one with a different focus. These lightly structured sessions are an opportunity for anyone working with OutNav to learn from and share with each other.
9 December 2021
9.30 – 11.00 am GMT
Live on Zoom
Free to all OutNav account holders
Registration required (see how below)
Most organisations we work with grapple with how to analyse and assess progress towards outcomes at some or all stages of their OutNav journey.

Analysing your data and information need not be a scary or specialist process. It is actually something that we all do every day. The key to getting going with analysing and assessing progress is to harness these everyday sense-making skills. And to focus on the point of your analysis, which will evolve as you go:
Can this work?
How does this work?
To what extent does this work?
Together, we will explore:
What is required to analyse, assess and track progress towards outcomes or impacts.
How to pull together different kinds of feedback, data and evidence, and understand the difference you make.
How to embed this way of working to make it part of your organisation's practices of learning and improvement.
After some key messages from Ailsa Cook, we will hear from a couple of OutNav Community members who have kindly agreed to share their learning. There will then be time to explore and discuss in smaller groups.
Together we will discuss and share strategies for making sense of your evidence and how to get going with using it usefully for your project or organisation. 
Please join us to learn from the experiences of other OutNav Community colleagues and to share your own.
How to register
Log in to OutNav and you will see a link to register from the notices at the top of your organisational dashboard.