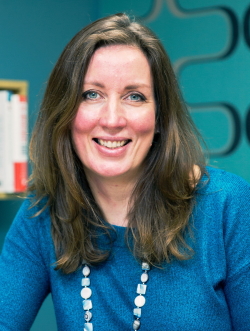 Sarah Scott
Relationship Manager
Sarah has 20 years of experience working in the financial services sector specialising in developing and sustaining lasting client relationships, project management and process improvement.  
Graduating from The University of Edinburgh with a BSc Honours in Geology, Sarah went on to develop a successful career as a Relationship Manager at Standard Life. Most recently Sarah worked as an Implementation Manager for Royal London where her core role involved managing the implementation of corporate pension schemes. This allowed Sarah to enjoy successful working relationships with people from many different types of industries ranging from corporate banks to public sector organisations and charities.  
Great with people by nature, Sarah's passion is to ensure she has a clear understanding of her clients' needs and that they have the best possible outcomes. She continuously strives to ensure processes are fit for purpose, clear and adding value to her clients on an ongoing basis. Sarah was a key contributor to the improvement of Royal London's Corporate Pension proposition following major changes to legislation and successfully piloted a new process which supported clients through their practical and legal requirements by providing excellent technical guidance and technology training. 
After a career break Sarah was delighted to join Matter of Focus to work with a team motivated by shared values, who are passionate about making a difference.
Photo by Malin Widstrand Photography