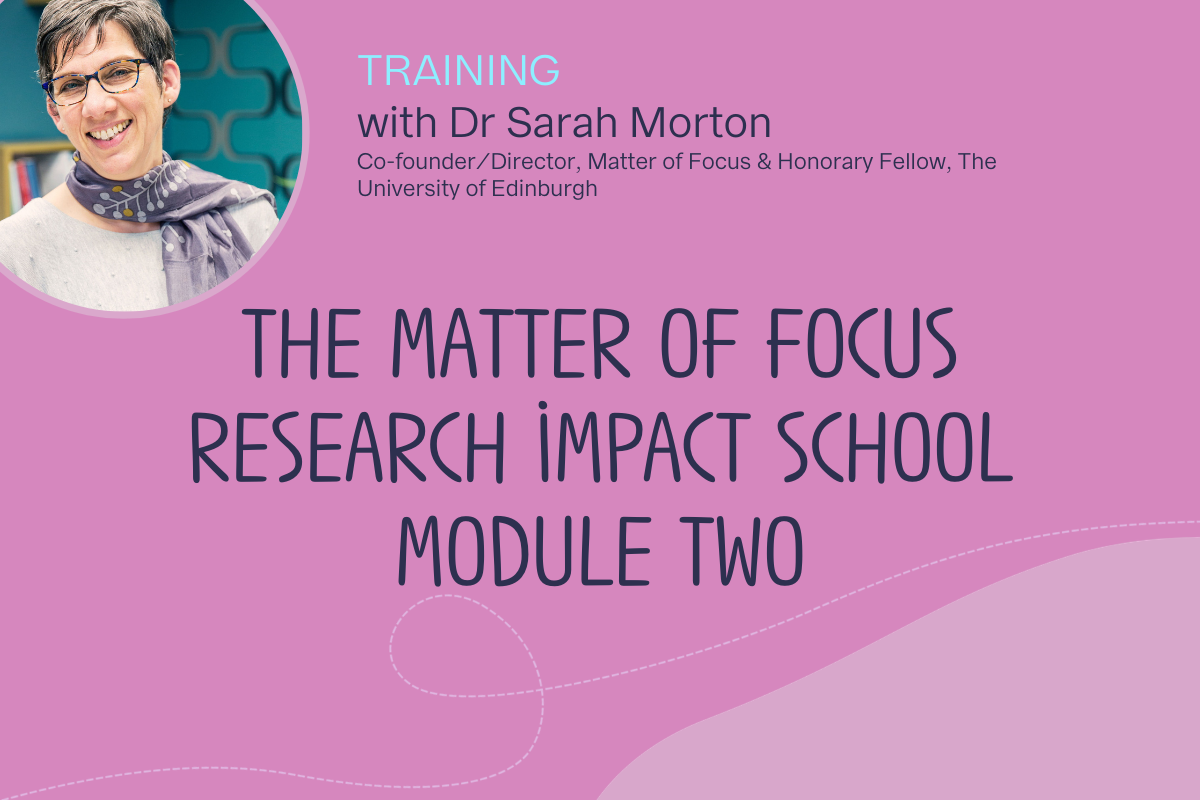 Our Research Impact School will equip you with the knowledge and skills to understand and assess the impact of your work, so that you can tell a robust story about the difference your research or evidence to action strategy makes. 
Module 2 of our Research Impact School focuses on planning for and assessing research impact.
This module follows-on from Module 1* and is for people who want to track the impact of a specific research or evidence to action initiative.
Next available dates
Module 2 will run across April and May 2021, starting in the week commencing 19 April, with an introductory welcome session in the week before.
Our proposed workshop dates are below. We offer a choice of times for each week's workshop – you may choose which time suits you best. Please note these are provisional dates and times, which may be subject to change prior to the start of the course if we need to accommodate people joining from different time zones.
Welcome session: We will schedule a one-hour introductory session in the week commencing 12 April for everyone to come together – to check access to the platforms we will be using and to meet each other.
Week 1 – Pathways to impact: Monday 19 April, 16:30 – 18:30 pm BST or Wednesday 21 April, 9:00 – 11.00 am BST
Week 2 – Refining pathways/auditing your data: Monday 26 April, 16:30 – 18:30 pm BST or Wednesday 28 April, 9:00 – 11.00 am BST
Week 3: No workshop – catch-up/collate data week
Week 4 – Indicators and data for impact: Monday 10 May, 16:30 – 18:30 pm BST or Wednesday 12 May, 9:00 – 11.00 am BST
Week 5 – Telling an evidence-based impact story for funders and stakeholders: Monday 17 May, 16:30 – 18:30 pm BST or Wednesday 19 May, 9:00 – 11.00 am BST
About the course
The course includes a series of four 2-hour workshops spread out over a period of five weeks. In the workshops we will explore how to set out your impact map and use this as a lens for collecting and collating data that can demonstrate that your research or K2A strategy makes a difference.
The workshops will take you through a process of setting out the impact for your project or programme, auditing your data, improving feedback and pulling everything together into an impact narrative, case study or other report.
You will need to focus on a specific project, programme or research portfolio. This will be easiest if you choose something well-defined, with existing impact goals. If you want to discuss this prior to the course, please get in touch.
You will use our innovative impact tracking software OutNav. A six month subscription is included in the course fee so you can continue to track beyond the end of the course. You can of course choose to continue your OutNav subscription after this six month period – prices start at £850 + VAT a year. If you choose not to continue your subscription, you can download all of your work.
What this module will cover:
How to plot impact maps
Using impact maps to assess impact
Assessing impact – potential indicators (what works)
Identifying data (and gaps) and designing data collection
Building your impact story
Telling your impact story for different audiences, including REF and RCA impact case study requirements.
What will I learn and gain?
An understanding of the challenges of tracking the impact of research on communities, policy, practice or the public.
A measurable impact plan, with identified data and feedback.
Strategies for getting feedback that ensure your research impact assessment is robust and credible.
A chance to try a cloud-based impact tracking tool.
What difference will this make?
By the end of the course you will have a pathway to impact for your chosen project, with defined data and evidence, and an emerging impact narrative. You will also have a better understanding of how to track the impact of research and will be able to take the learning and apply it to other projects.
Who is leading this course?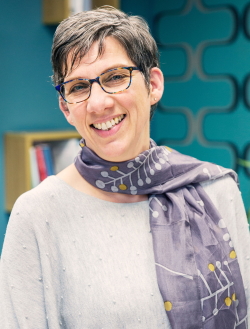 The Matter of Focus Research Impact School is led by
Dr Sarah Morton (co-founding director of Matter of Focus and Honorary Fellow University of Edinburgh).
Sarah has an international reputation as a leader in the fields of knowledge exchange and research impact, leading in-demand courses such as Making and Measuring Impact for NCRM, and has been an invited speaker on this topic in the UK, Canada and Australia. She has conducted eight independent impact studies and supported organisations and individuals to create and understand the impact of research and evidence-use strategies.
Is this course right for me?
This course has a very limited number of places for people who have attended Module 1 of the Research Impact School, or who have a deep understanding of research impact and want to track their knowledge mobilisation plans or strategies.
*If you haven't attended Module 1, please get in touch to discuss whether Module 2 is right for you.
How much does Module 2 cost?
The course includes a six-month subscription to our software OutNav, starting at the end of the course. OutNav is a cloud-based software that provides a single place for you to hold your data and evidence, and assess progress towards impact.
The OutNav subscription comes with support through the OutNav knowledge base, twice-weekly online drop-in clinics and ongoing technical support. You will also become part of our OutNav Community, which is invited to meet regularly online for discussion and shared learning.
What are the payment options?
Once we have received your booking form we will be in touch to arrange payment, which can be made by invoice or credit card.
How do I book my place?
To reserve your place on this course, please complete the booking form below. Once you have submitted your form you will receive an email confirming receipt, with a copy of your submission.
***Please check your junk folder if you don't see the confirmation email in your inbox. If you do not receive this email, please get in touch so we can check whether we have received your booking form.***