We have worked with Age Scotland's About Dementia programme to help evaluate their impact since 2019. This impact briefing shares some of their achievements over the past four years.
About Dementia is Age Scotland's Forum for improving the lives of people living with dementia and the unpaid carers of people living with dementia.
We produced this impact briefing based on four years of supporting About Dementia. The purpose is to communicate the learning from this programme to decision-makers and practitioners who support people living with dementia in their communities.
About Dementia has an important story to share, on bridging the very different worlds of people's day-to-day experiences of dementia and policy-making. The story of the programme is also the story of the growth of a strong, vibrant and diverse community of people living with dementia/providing unpaid care, bringing their knowledge by experience, talents and skills to the task of making things better for themselves and others.
---
Related content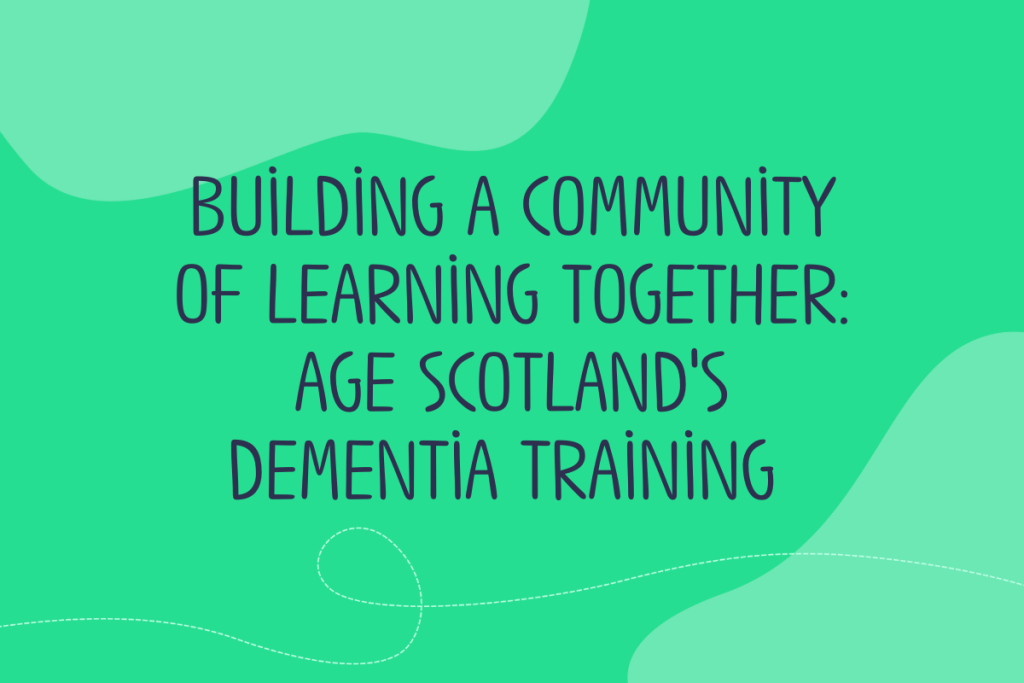 Age Scotland's Dementia Training team works to raise awareness of dementia and improve practice among services. Working alongside the team and drawing on evidence they collected throughout their work, we produced a report which details how the project developed in its third year.
---