We are proud and delighted to announce that having completed a rigorous re-assessment process we have successfully recertified as a B Corporation, increasing our overall score from 91.7 to 96.7.
What's a B Corporation?
B Corporations (or B Corps) are a growing group of companies who are reinventing business by balancing purpose with profit.
As a Certified B Corp, we meet rigorous social and environmental standards, which represents our commitment to goals beyond profit.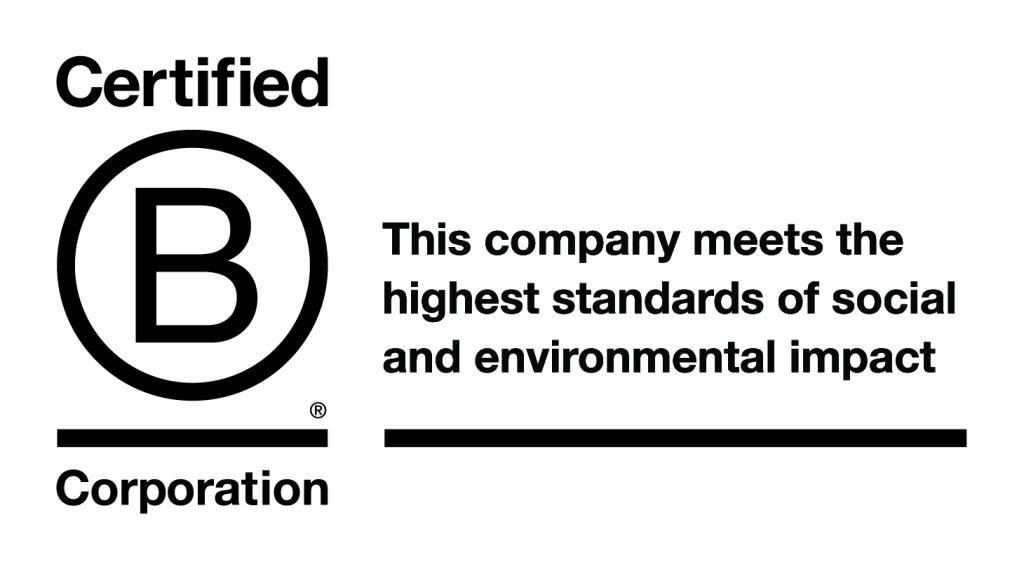 This is important to us
Having heard about the B Corp assessment through Scotland Can B back in our first year of trading, it seemed like an obvious process for us to go through. After all, we are a mission-led company, with a vision for social change and our values are already embedded into everything we do. We were already active members of the global Zebras Unite movement, calling for a more ethical and inclusive start-up culture.
We achieved B Corp certification in 2019. Three years on it was our time to go through reassessment, as each B Corp must do to demonstrate their commitment.
A rigorous assessment process
We were assessed and recertified by B Lab UK as having met high standards across five impact areas: governance, workers, community, environment, and customers.
It is a rigorous assessment process; requiring us to provide robust evidence of our continuing socially and environmentally responsible practices – including energy supplies, waste and water use, worker compensation and well-being, diversity and corporate transparency.
Although the assessment process is intensive and challenging, we were confident we could retain certification. Because our business is about impact, we already use our own method which gives us the tools to track how we make sure we achieve our mission.
We are delighted that we were able to demonstrate improvement, particularly in the categories of governance and workers, increasing our overall score by 5 points.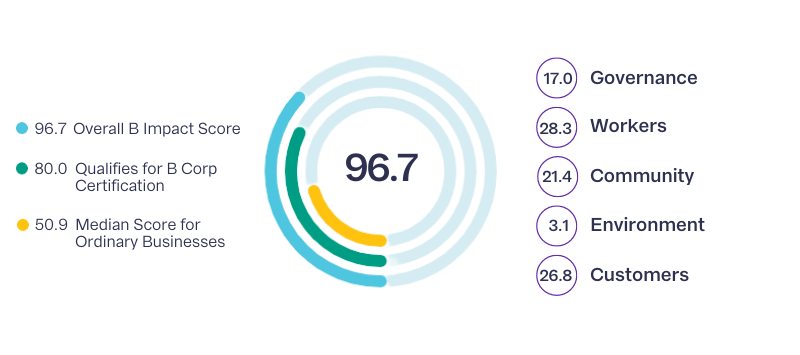 Part of a growing community
The B Corp Community now comprises more than 6000+ businesses globally, 1,100+ of which are in the UK where the community is reflective of the UK economy with businesses from a cross section of industries and sizes. These include well-known brands like innocent, Patagonia, Pukka Herbs, Abel & Cole, Divine, and JoJo Maman Bebe.
"We are delighted to be part of a growing community of like-minded business leaders who care about making a difference in the world. At Matter of Focus we support organisations in the public and voluntary sectors and we know that budgets are tight. It does not chime with our personal or business values to be maximising profits in this environment. We need to be a sustainable business but making money and making a difference go hand in hand for us."

Sarah Morton Co-Founding Director of Matter of Focus
It's heartening that the community has grown considerably since our original certification.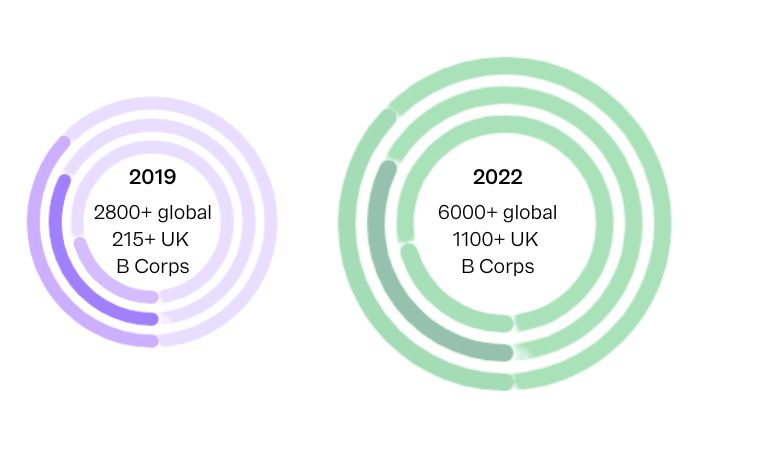 Thinking about certifying as a B Corp?
If you're curious about becoming a B Corp and would like to have a chat with people who have been through the process – twice! – please do get in touch.
---
---
To receive a regular round-up of our insights and news please sign up to our mailing list.
Sign up now