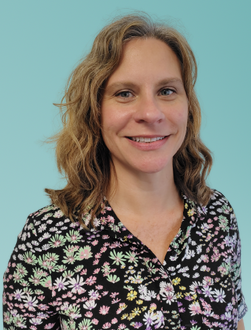 Dr Kelly Shiell-Davis
Senior Evaluation Consultant
Kelly brings substantial experience working across the UK, with a career spanning academia and the third and private sectors as an evaluation, impact, and research specialist. For the past ten years, Kelly's work focused on the health and social care sector, gaining experience as commissioner and supplier that provides her with a greater understanding of public service providers' needs and strategic priorities and challenges.
Kelly joined Matter of Focus in August 2023 after working as an Associate Director of Health Evaluation and Advisory at Ipsos UK and as Evaluation and Impact Manager at Macmillan Cancer Support. Before these roles, she worked at the Centre for Research on Families and Relationships at the University of Edinburgh on various projects, including reviewing scaling innovations for the What Works Scotland initiative.
Primarily working on the evaluations of complex programmes and projects, Kelly is well-experienced in mixed method research, developing and adapting theories of change, and advising on the use of evidence and its implications. Strategic partnerships and cross-sector collaboration are some of what Kelly enjoys most, alongside helping others to better understand their impact to improve decision-making.