Our approach to evaluation at Matter of Focus is particularly suited to the needs of organisations that make a positive impact in the world by inspiring, educating, empowering, supporting leading or connecting with people.
Working in this way is essential for achieving social change, but presents challenges to public and voluntary sector organisations who want to understand their progress and evaluate their impact.
Challenges faced by organisations with a vision for social change
People usually come to us with a combination of the following challenges:
We're doing innovative work and would like to tell a better story of how it changes people's lives.
We find it difficult to measure the outcomes we care about or need to report on.
We have lots of data, evidence and feedback but would like to streamline it into a better system to help us understand, drive and report on change.
We want a more evidence-based picture of what is working or not in our programmes so we can improve.
It's about contribution not attribution
We work with these organisations using the concept of 'contribution'.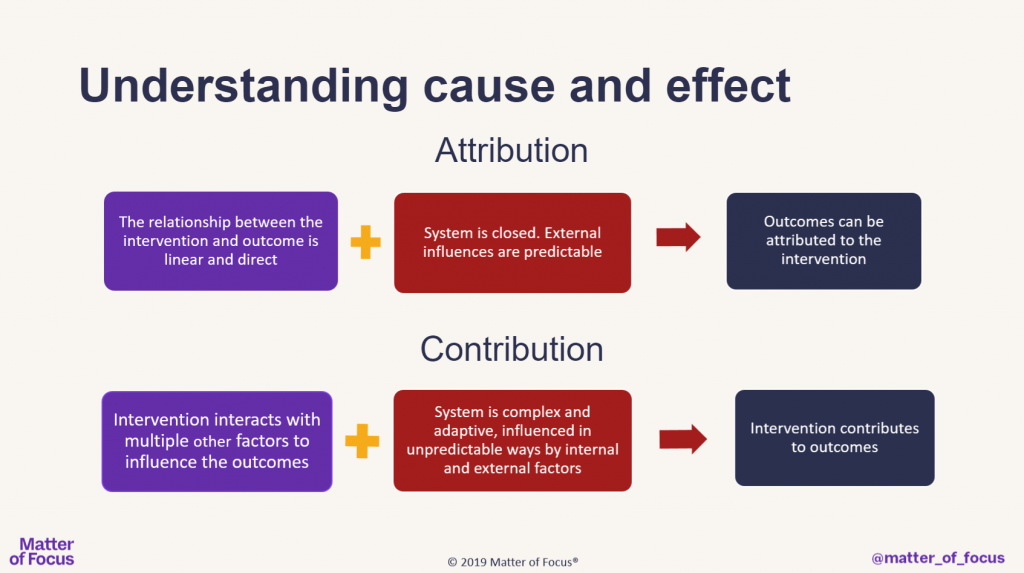 It's particularly useful to organisations where they, or their funders, seek high-level outcomes (like reducing the attainment gap) which cannot be simply delivered by one agency or another and are affected by many external factors beyond their control.
Rather than delivering outcomes, each agency needs to make its contribution towards them and demonstrate how it has done so.
Our outcome mapping approach can illustrate – in a meaningful and robust way – how different programmes contribute to high-level outcomes. This then provides a structured framework for evaluation.
There's no quick-fix – it's a journey
Meaningful outcome-based evaluation is a process rather than a quick fix. It takes time to develop the right approaches and the skills to work in this way. That's why we like to think of it as an evaluation journey.
For most organisations and teams an evaluation journey includes:
Developing a shared understanding of how projects and programmes contribute to outcomes, and how they fit together: we provide expert help on this through outcome mapping which can be done at the strategic or programme/project level.
Streamlining the collection of data, feedback and evidence, and aligning this with their outcome maps: we support this through a data audit and use of our software OutNav.
Embedding a culture of learning and reflection, based on the data and outcome maps, into the organisation: we support this through ongoing support to subscribers, including opportunities to learn from others through our OutNav community meetings and webinars.
A journey worth making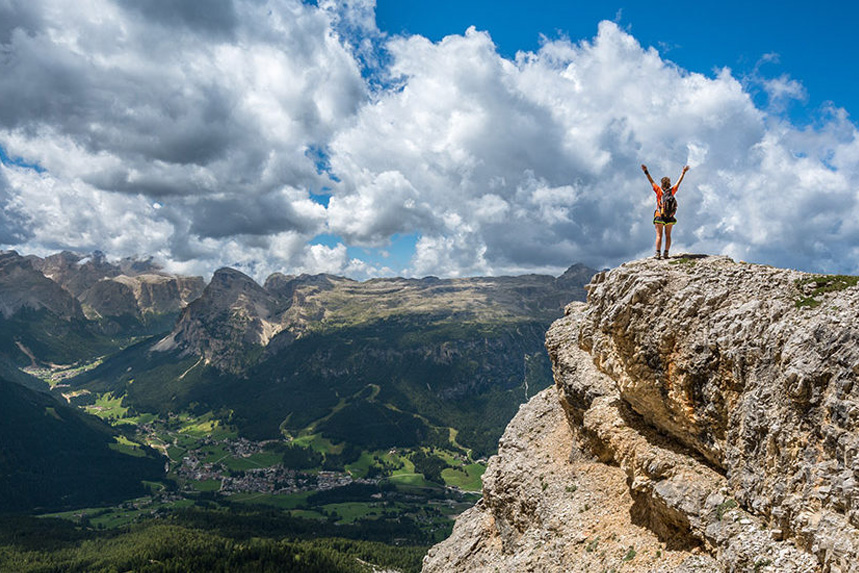 There are many advantages of going on this outcome evaluation journey. Having a clear outcome map and collecting and collating data against it helps in several ways:
Get a clear picture of what is working well in your initiative or organisation and what can be improved: for people using our software this can be visualised and shared, and colour coded to illustrate where progress is stronger or weaker, as well as the strength of evidence.
Develop and embed a learning culture: if everyone agrees outcome maps they can also see the point of collecting and analysing data to understand and improve their progress towards outcomes. Our software OutNav encourages group reflection and learning, and provides the structure and tools to embed a learning approach.
Stop collecting data and feedback that isn't effectively used, and instead spend time on meaningful and useful data collection and analysis that helps you learn and improve: the process of outcome mapping gives a structure for all of your data, feedback and evidence, and highlights the most and least useful information. This means you can focus effort on the most important data points and stop collecting feedback you don't use.
Report simply and effectively on your contribution to outcomes for any part of the initiative or organisation's work. OutNav allows you to report directly from your outcome map, and to share live reports with stakeholders and funders.
If you are interested in exploring your own evaluation journey with us, please get in touch for a discussion and OutNav demo.
How you can get in touch