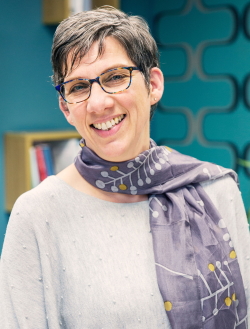 Dr Sarah Morton
Director
Sarah is internationally recognised for her work in developing innovative approaches to ensure that decision-makers have access to the best evidence for taking organisations, policies and practices forward. She has done this through:
creating channels for getting research into the real world (at the Centre for Research on Families and Relationships)
broadening understanding of the interaction between research, policy and practice (through work with UNICEF, What Work Scotland and  other research); and
working alongside organisations to use evidence for improving services for the families and communities they serve (with Healthcare Improvement Scotland, Starcatchers, The Scottish Book Trust, Shelter Scotland and others).
Sarah has pioneered a participatory approach to using contribution analysis to understand and achieve outcomes.
Photo by Malin Widstrand Photography
Sarah's publications