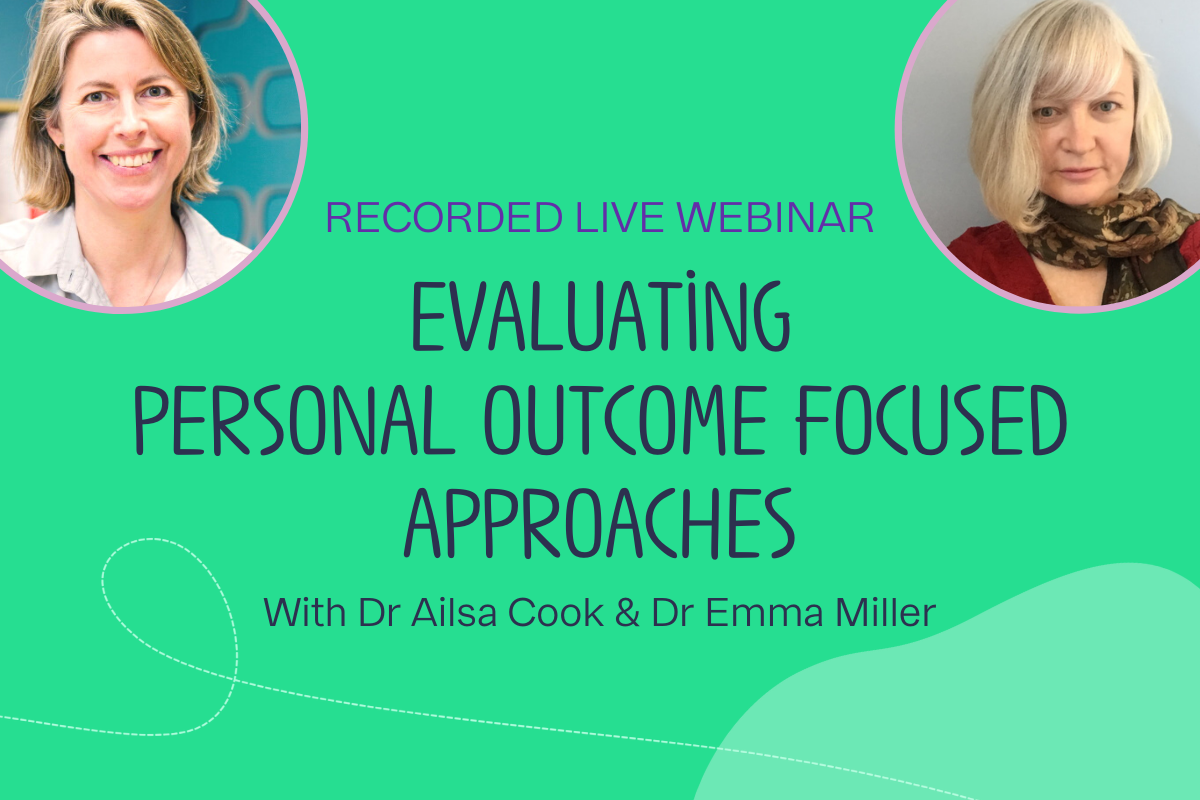 Personal outcomes approaches are now central to social care policy and practice in Scotland, and beyond.
As organisations make the shift to these more preventative and relational ways of working, it is vital they can clearly evidence the difference they make. However, many organisations face challenges evaluating the outcomes and impact of their personal outcome focused practice.
About this webinar
In this webinar, recorded live on 7 April 2022, we look at some common challenges to evaluating personal outcomes approaches and share a practical approach to overcome them.
We also take a deep look at the issue of recording personal outcomes and share some practical steps that can be taken to improve recording of personal outcomes, which is critical to effective evaluation.
Expert insight
The webinar is led by Matter of Focus Co-Director Dr Ailsa Cook and guest Dr Emma Miller who together and separately have pioneered personal outcomes approaches in Scotland and beyond. They bring learning from their work with thousands of organisations over nearly 20 years.
Who would benefit from watching this webinar
This webinar will be valuable to anyone looking to improve the implementation of personal outcome focused approaches in their organisation or looking to evaluate the outcomes and impacts of this work.
Watch here