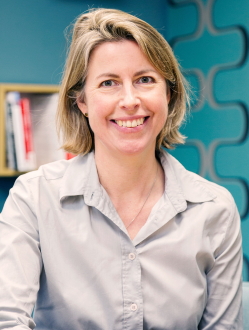 Dr Ailsa Cook
Director
Ailsa is a leader in the field of outcomes. Through her research and work with policy and practice, Ailsa has made a significant contribution to shifting the focus of public services in Scotland towards the outcomes that are important to citizens and communities. She has done this through:
Research into the outcomes important to people who use services; the practice of outcome measurement and recording and the use of outcomes focused approaches across public services.
Leading pioneering improvement programmes bringing organisations together to develop and improve practice in focusing on outcomes at programme, personal and population levels. Working with policy makers to ensure a focus on outcomes is supported by policy.
Leading training and capacity building to understand and use evidence for outcomes.
Evaluating innovative outcomes focused services and programmes using theory-based approaches to evaluation, particularly contribution analysis.
Ailsa is a co-originator of the Talking Points Personal Outcomes Approach, now used across thousands of organisations in Scotland and beyond.
Photo by Malin Widstrand Photography
Ailsa's publications