Penumbra is a pioneering mental health charity providing services and support to people across Scotland. They champion the power of lived experience in helping people create meaningful change in their lives.
Penumbra has a well-established approach to their work but lacked an overarching framework to articulate and test it across varied services. Having been aware of our outcomes work with other pioneering third sector organisations in Scotland, Penumbra approached Matter of Focus for support.
We knew we were doing good work and wanted to tell a better story of this
work, despite its complexity. We wanted to be able to highlight Penumbra's
contribution to change strategically, at a high level, but also be able to look
at the contribution of specific projects and programmes.

Stephen Finlayson, Head of Innovation and Improvement at Penumbra
Through several phases of tailored support, we have supported Penumbra to map the outcomes that are important to them and how their activities contribute to these outcomes for different areas of work, to improve their use of evidence, and to build up their impact story.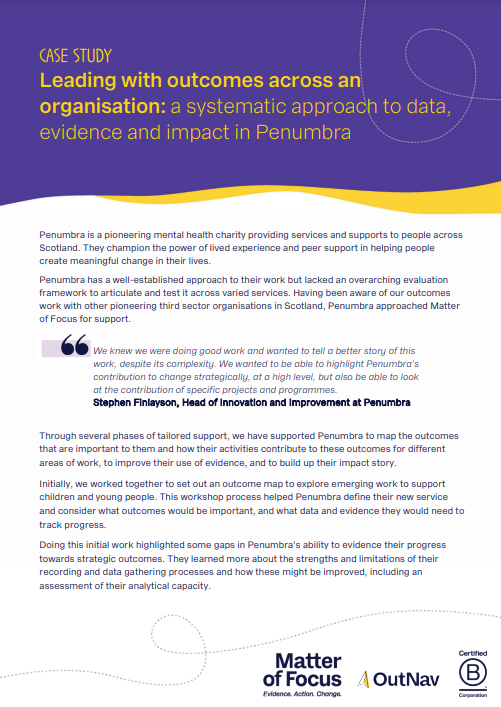 Download the case study
Leading with outcomes across an organisation: a systematic approach to data, evidence and impact in Penumbra
DOWNLOAD (PDF)
---
We offer comprehensive packages of support to get your team up and running with our approach and working well with OutNav.
The scale of our support grows with the scope of what you are looking to achieve in OutNav.
If you would like to find out more about our approach and OutNav, please join us for a live demo session.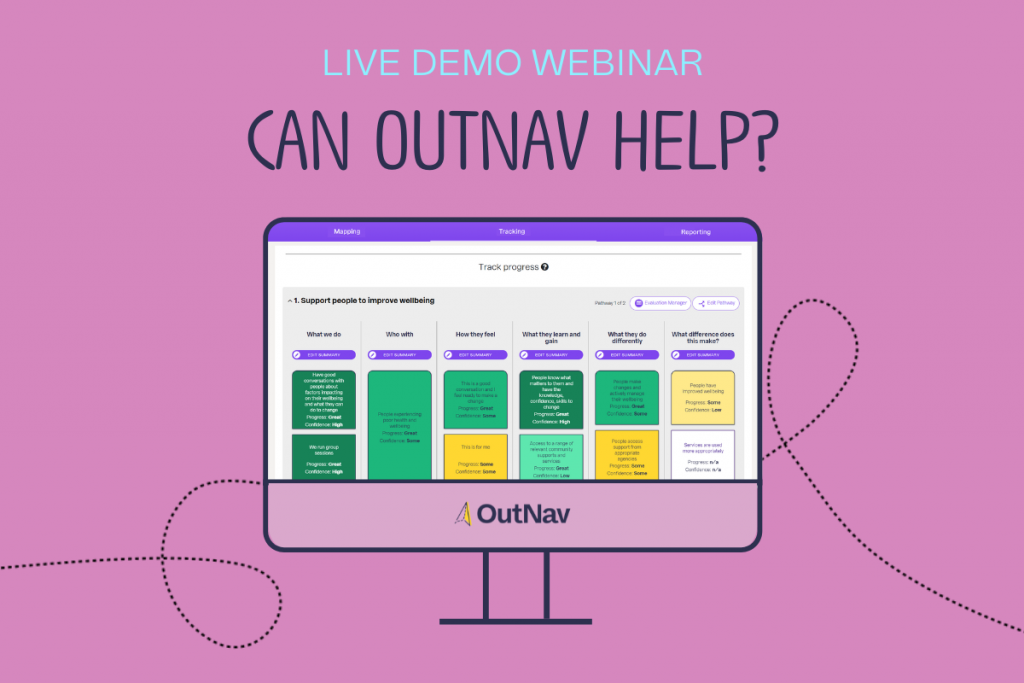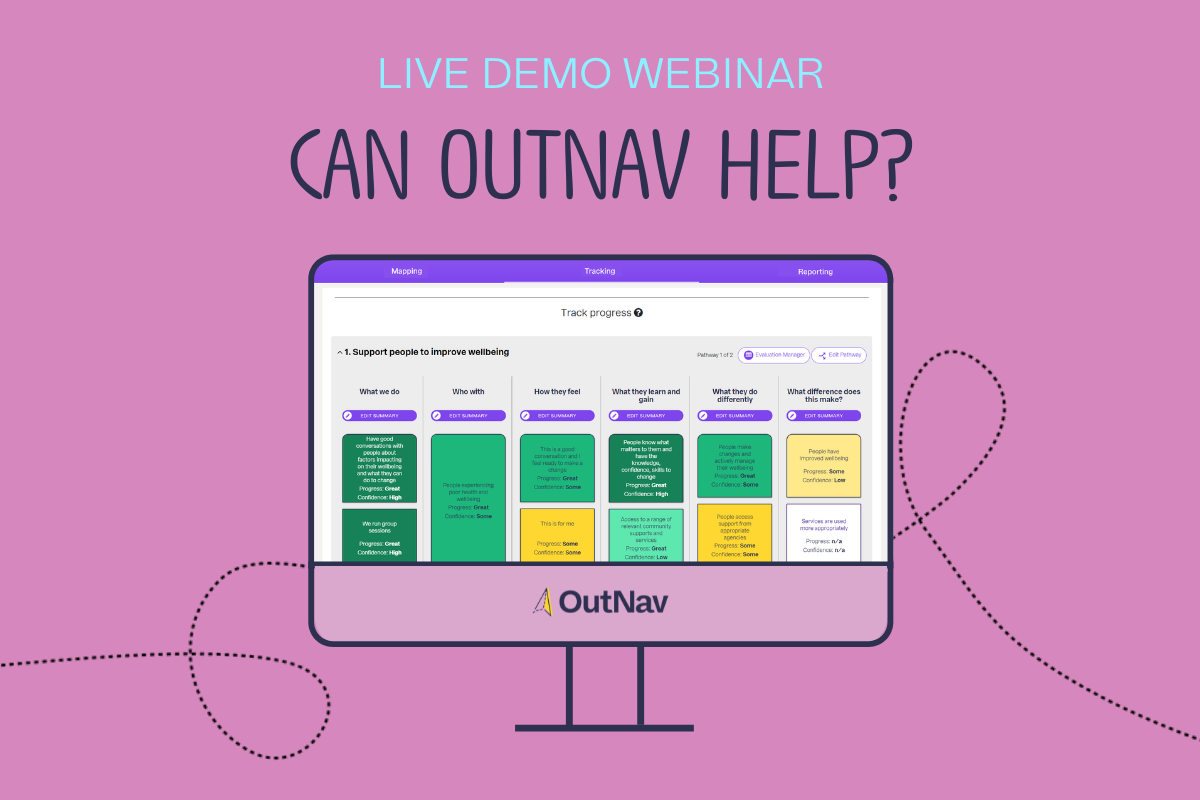 ---