Reaching high level outcomes, such as achieving policy and practice change to better support women and children, and ensuring children's rights are respected, is challenging.
Between November 2018 and January 2021 we worked with women's rights organisations from five countries across Europe as part of a project to improve women and children's experiences of child contact following domestic abuse.
As an evaluation partner, we helped the multi-country partnership focus on and understand the contribution of their work to high level outcomes.
By ensuring that the data collected was similar enough, we enabled comparisons across the five countries and claims about the contribution of the programme overall to be made.
Find out more about this work in our case study.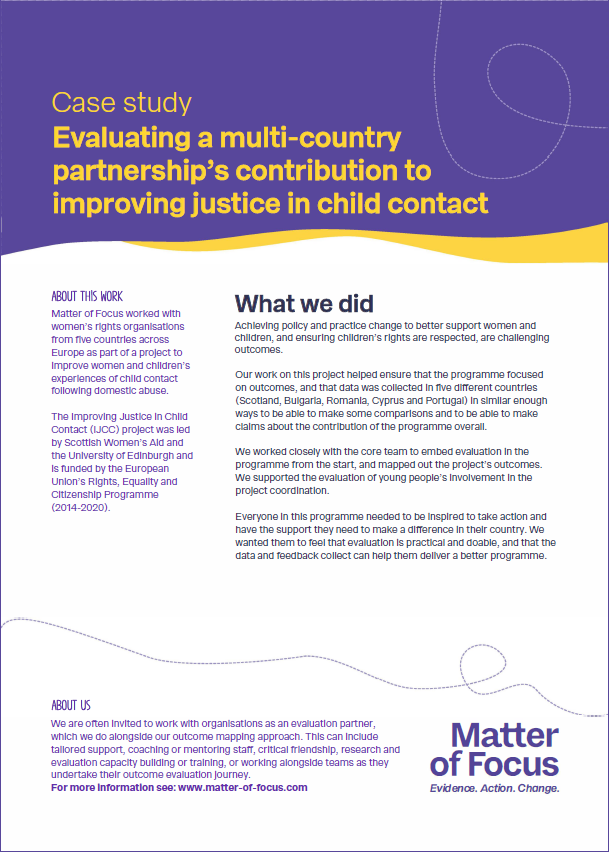 Download the case study
Evaluating a multi-country partnership's contribution to improving justice in child contact
Download (pdf)
Our full report, which is also linked to from within the case study, can be viewed here: