We were commissioned by the University of Edinburgh and the Global Partnership to End Violence Against Children to work with the pathfinder city of Valenzuela in the Philippines to set up a monitoring, evaluating and learning infrastructure as they embarked on their journey as the first city in the world to take a pledge to end violence against children.
One of the many challenges for complex multi-sector programme like this is to understand if and how it is making a difference.
We worked with city officials from the Mayor's office, and across Legal, Health, Education, Social Work and the Police to map their efforts to end violence against children and link these to the INSPIRE strategies. http://inspire-strategies.org/
This case study shows how we worked across a city council to help them visualize and track progress towards the outcome of ending violence against children, linked to the Sustainable Development Goals.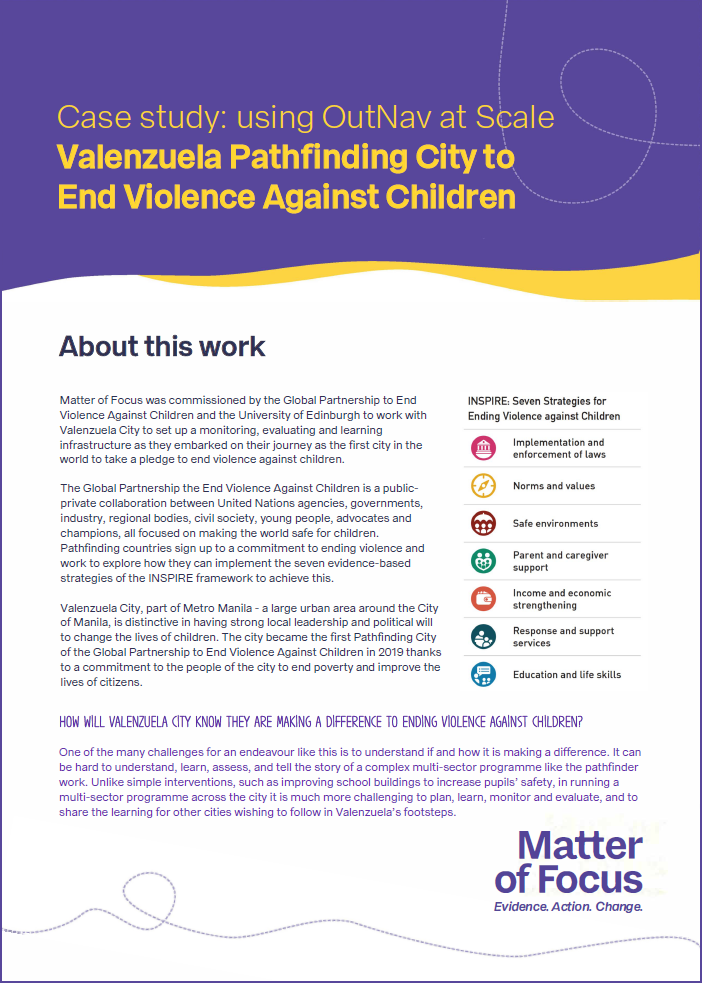 Download the case study
Using OutNav at Scale: Valenzuela Pathfinding City to End Violence Against Children
Download (pdf)