As a researcher or someone working in knowledge to action or public engagement, how do you know if your work is making an impact?
When research is used in influencing, inspiring and educating people, issues of cause and effect are more complex. How do you unpick the contribution your work is making to people's lives?
In this webinar, research impact expert Sarah Morton explores what you need to be able to understand and track the impact of your work.
About this webinar
Sarah is joined in conversation with Barbara Farrell and Fiona Cowdell, two researchers who are on journeys using OutNav to track their impact.
Together they highlight the resources, capabilities and skills that are needed to make an impact, and to be able to understand and demonstrate the difference research or knowledge makes to people and communities.
The session explores:
The importance of a vision for impact – at institution, unit and project levels
Strategies for making impact
The support needed to make and measure impact
Approaches to understanding and tracking impact
Systems for working well with impact
This session includes a mix of concepts and practical approaches to get you started on your own impact tracking journey, and to make the case for the resources you need to do this work well.
Who will find this webinar of interest?
Anyone carrying out research with the view to influencing, inspiring and educating people, and where issues of cause and effect are more complex.
Research leaders that want to be able to inspire others to work in impactful ways.
Leaders or administrators of research centres or evidence to action teams that want to meaningfully track their impact.
Researchers or teams concerned with getting evidence into action in the public and third sectors.
People running public engagement programmes.
About the hosts
Dr Sarah Morton
Sarah Morton's pioneering approach to understanding research impact, is based on contribution analysis. This has been applied in seven independent impact assessments, to help people with REF impact case studies, and is the basis for our approach and software OutNav here at Matter of Focus.
Dr Barbara Farrell
Barbara leads a team at the Bruyere Research Institute in Canada that has developed a series of evidence-based deprescribing guidelines, to help people decide when and how to safely reduce medications. The team has produced an array of information and tools for patients – hosted on the deprescribing website – and developed tools and strategies to promote uptake of the guidelines by engaging researchers, health care providers, members of the public, health care educators and policy makers.
Barbara has been using our approach and OutNav to understand more about the impact of her team's work; to understand how the strategies and tools they have implemented have made a difference to people's lives; and to track the impact of their knowledge mobilisation efforts.
Prof. Fiona Cowdell
Fiona joined Birmingham City University in October 2016 as a Professor of Nursing and Health Research. Fiona is a National Institute of Health Research Knowledge Mobilisation Research Fellow Alumna. As a registered nurse she worked for many years in the National Health Service at senior levels both operational and strategic whilst developing close links with academia including posts as a Lecturer Practitioner and later as a Practice Development Consultant.
Fiona has been using OutNav to track the impact of INNOVATEDIGNITY a trans-national network that aims to deliver a shared, world-leading research and training programme to educate the next generation of thought leaders with the necessary research experience and transferable skills to deliver innovations in dignified, sustainable care systems for older people. She has taken the learning from this into her department at Birmingham City, where the faculty are now using OutNav to track the impact of their projects with a view to REF 2028.
Watch the recording
---
Looking to learn more?
If you would like to find out more about our approach and OutNav, please join us for a live demo session.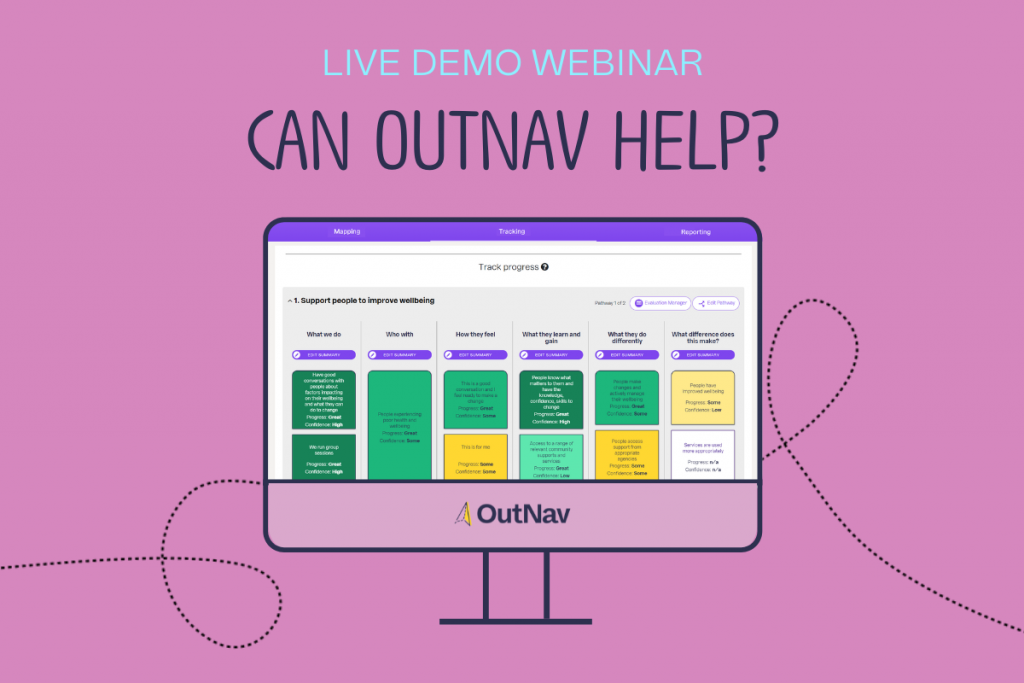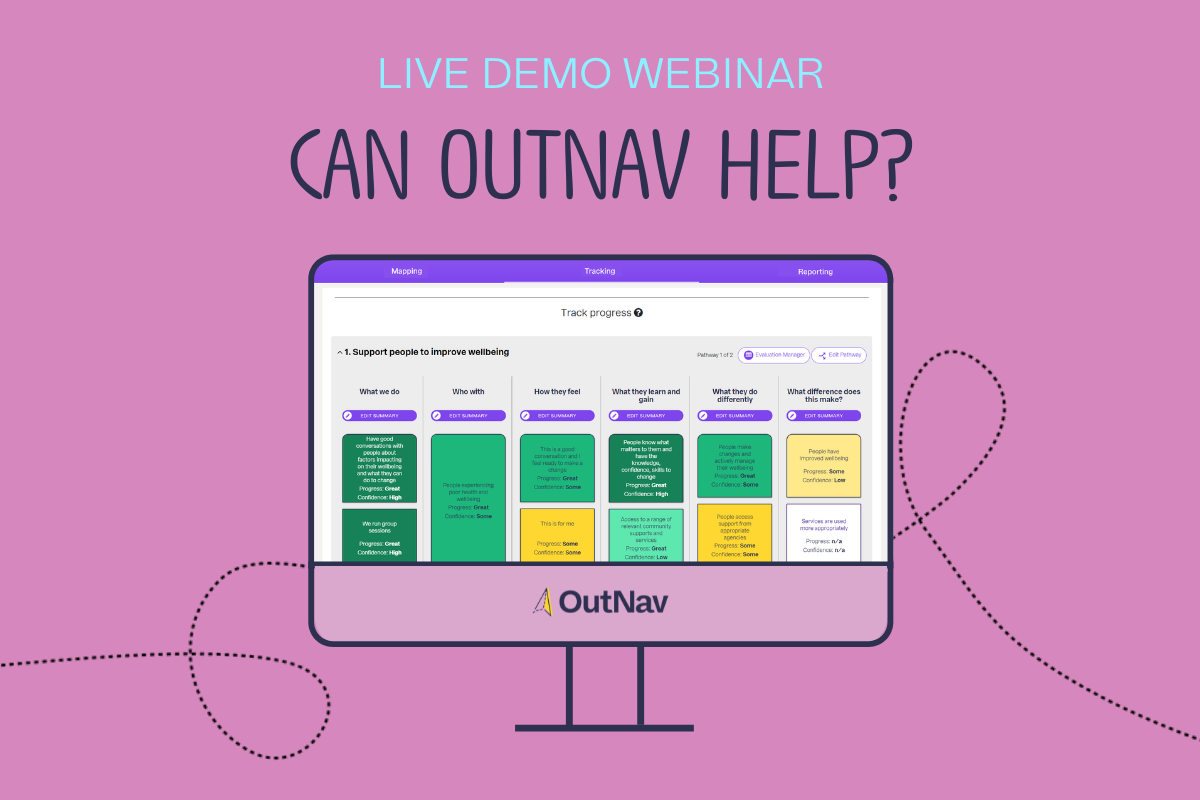 ---