You know the work of your team and organisation, but sometimes it's hard to show robustly the difference your project or programme has made.
Outcome- or impact-focused reporting tells a compelling story of the contribution of your work with the people and communities you have influenced, backed up with evidence. It can seem easier to talk about what your initiative has done when really you need to talk about is what difference it has made. This post outlines how to do that.
---
This is the final post of six key pillar posts that will take you through our approach. We recommend reading each of these posts and following the links we've made to other useful tips and tricks. If you're working on evaluation and outcome-monitoring, you might like to come back to these posts as and when you need support. We're here to help! So please do get in touch if we can help you embed an outcome-focused approach to your work.
Report in an outcome-focused way (you are here)
---
Teams and organisations tell us how challenging it is to report on what difference their work has made to people and communities. For so many, there is a real gap between the valuable work they do and the story they're able to tell about it.
In our experience, people are most comfortable describing their project or programme and the work they do everyday. For many, this means that the evidence they have to demonstrate their work mostly focuses on delivery benchmarks and not outcomes. And yet, what they're most passionate about being able to show is the way their work has improved outcomes for people and communities.
Reporting that tells the real story of the difference you make
Our approach helps you show the links between the work you do and the difference it has made to people and communities. We support you to gather evidence as you go, learn together as a team, and report frequently so that you can build a contribution story in real time – not just at the end of a project.
The best contribution stories use data and evidence to do the following.
Focus on outcomes and impacts – not just what was delivered, but also how it made a difference for people and communities.
Link activities to outcomes and impacts – clearly demonstrate how the specific activities are linked to the outcomes and impacts that are important . 
Be transparent – use evidence well to show how conclusions have been reached, what data has been used and what that data relates to.   
Talk about the wider context – show how the context has influenced the delivery of activities and outcomes.
Illustrate findings – with photographs, quotes, graphs, and other visualisations . 
If you have been following the Matter of Focus approach you won't be surprised to hear that we believe in using your outcome or impact map as the basis for reporting. This means reporting through different levels of outcomes to demonstrate the link between what you did and what difference it made in logical steps. See our post about using our outcome mapping headings for more on this.
Reporting in real time
Reporting is much easier if you record data and your reflections on that data as you go. That way you build up your contribution story step by step, rather than having to trawl back over what you have done after it has happened.
Tracking as you go means you are more likely to make sure you have the feedback, data and evidence you need to substantiate any claims, and you will notice gaps in your data much more quickly.
---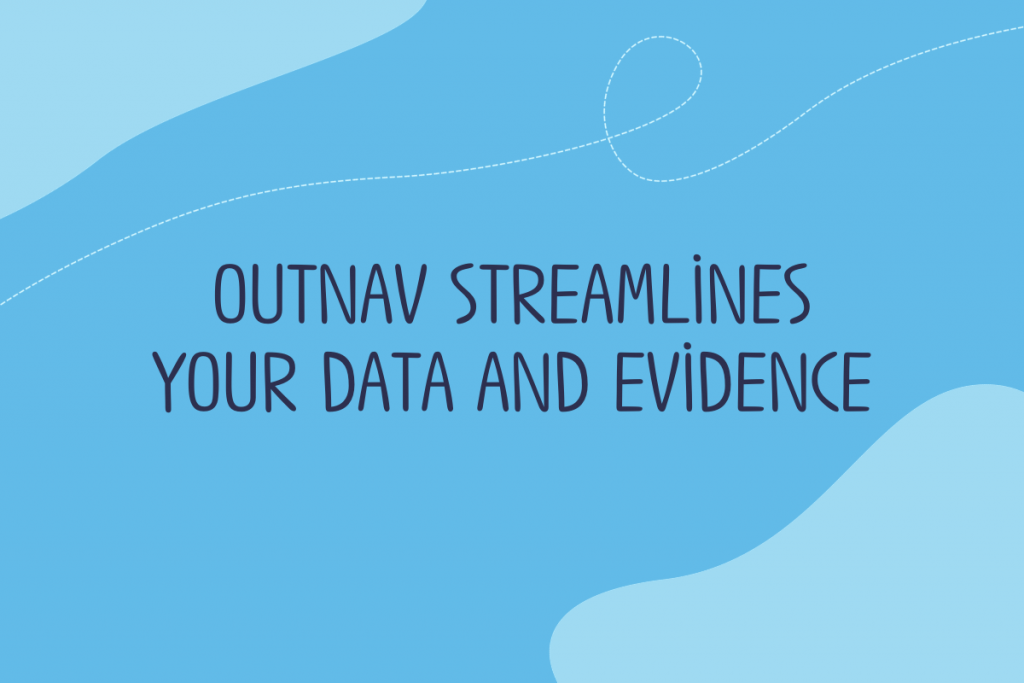 ---
One of the reasons we created OutNav is that it structures reflection, learning and reporting.
It provides this structure by ensuring teams can collaborate on making use of their data, produce reports quickly and select the information in those reports to fit different audiences.
Amongst the organisations we work with, we find people get great benefit from generating reports early in a process and using these for learning and identifying gaps in their evidence.
---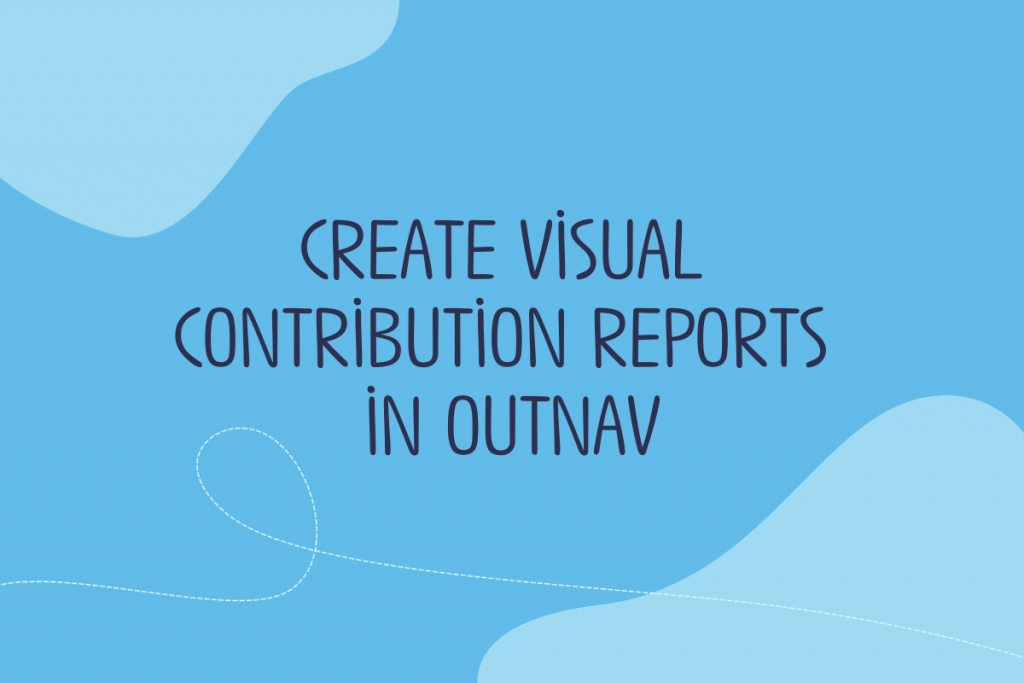 ---
Whatever method you use for reporting – here are some tips to help you stay outcome- and impact-focused.
Tips for robust reporting
Describe your activities succinctly – they are important, but the reader needs to know 'what next?'
Include discussion of the challenges and opportunities that were encountered during delivery – these help to put the work in context and bring it to life.
Answer the questions: who was engaged, how did they feel or react, what did they learn and gain, what did they do differently and what difference did this make?
Provide as much evidence as necessary to substantiate your claims. (See our post Track and visualise the difference you make)
Think carefully about who your report is for and write for them.
Use pictures, quotes, and data visualisations to help tell the story.
You may be interested in a guest post written for us by OutNav Community member Catherine Wilson, from Starcatchers, about the ways in which she enhanced the communication of the difference their Creative Skills programme is making. Understanding creative impact: insights into early learning professional development.
---
Tell your contribution story
Our approach helps you build up a contribution story with good enough evidence for the people interested in the initiative, and the difference it has made. Working in this way is important for people delivering the initiative to learn and adapt, and for funders, beneficiaries, or management to understand the impact of the work.
Matter of Focus co-directors Ailsa Cook and Sarah Morton take you through how to tell the story of the contribution your organisation makes to improving outcomes in this video recording of a live webinar held in March 2020.
---