Our Evaluation Stories webinars share the pioneering work of organisations using OutNav to learn, improve, evidence and tell the story of the difference they make.
We were delighted to host the third live webinar of the series on 16th September, with Catherine Wilson, Creative Skills Administrator at Starcatchers, Scotland's National Arts and Early Years Organisation. You can watch an edited recording below.
About the work
Starcatchers believe in the transformational power of the arts to inspire Scotland's youngest children and the people who care for them.
An early adopter of OutNav, Starcatchers has helped us to test and refine the software. They have mapped their key work areas to outcomes using our approach and are using OutNav to evaluate their work.
A key focus of Starcatchers' work is the professional development of early learning and childcare professionals to offer more art-based approaches in their everyday practice.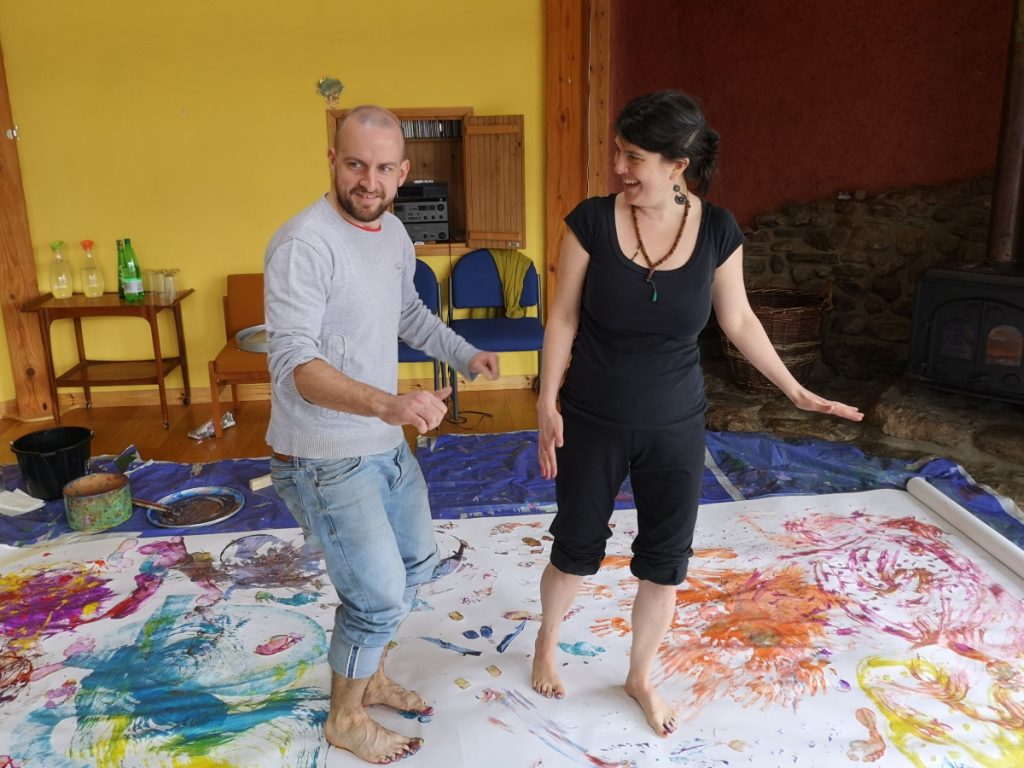 Through Creative Skills, Starcatchers delivers an artist-facilitated training programme across Scotland to help the early learning and childcare workforce feel more confident in using creative approaches within their settings.
About this webinar
This webinar was hosted by Catherine Wilson (Creative Skills Administrator) and Amy Grant (Matter of Focus).
Amy introduces the webinar with an overview of the work we do at Matter of Focus and our approach to set the scene for the specific evaluation work that Catherine is doing with Creative Skills at Starcatchers.
Catherine talks about Creative Skills evaluation journey; how they overcame some of the challenges in deciding how to evaluate the programme when it has no direct contact with the children their participants work with; how they defined what conversations they were having already, those they needed to have and with whom, and how they capture those conversations.
Catherine also has some very valuable lessons about developing a more creative approach to reporting.
Who will find this webinar of interest
This webinar will be of interest to anyone engaged in or wishing to take an outcome focused approach to training and professional development; those working to deliver social change through engagement in arts and culture; and anyone wishing to take a more creative 'storytelling' approach throughout the evaluation of their project or programme.
Watch the recording
Links from the webinar:
The Starcatchers Creative Skills 2018/19 Report
Catherine's recent guest post on our Insights pages provides links to all of the tools she refers to in this webinar.
Catherine mentions our own post Feedback matters: choosing the right survey tool
To receive a regular round-up of our insights and news please sign up to our mailing list.
Sign up now
This is the third webinar in our Evaluation Stories series. Follow the link to watch the recordings of previous Evaluation Stories webinars and for information about any webinars scheduled to come:
More Evaluation Stories