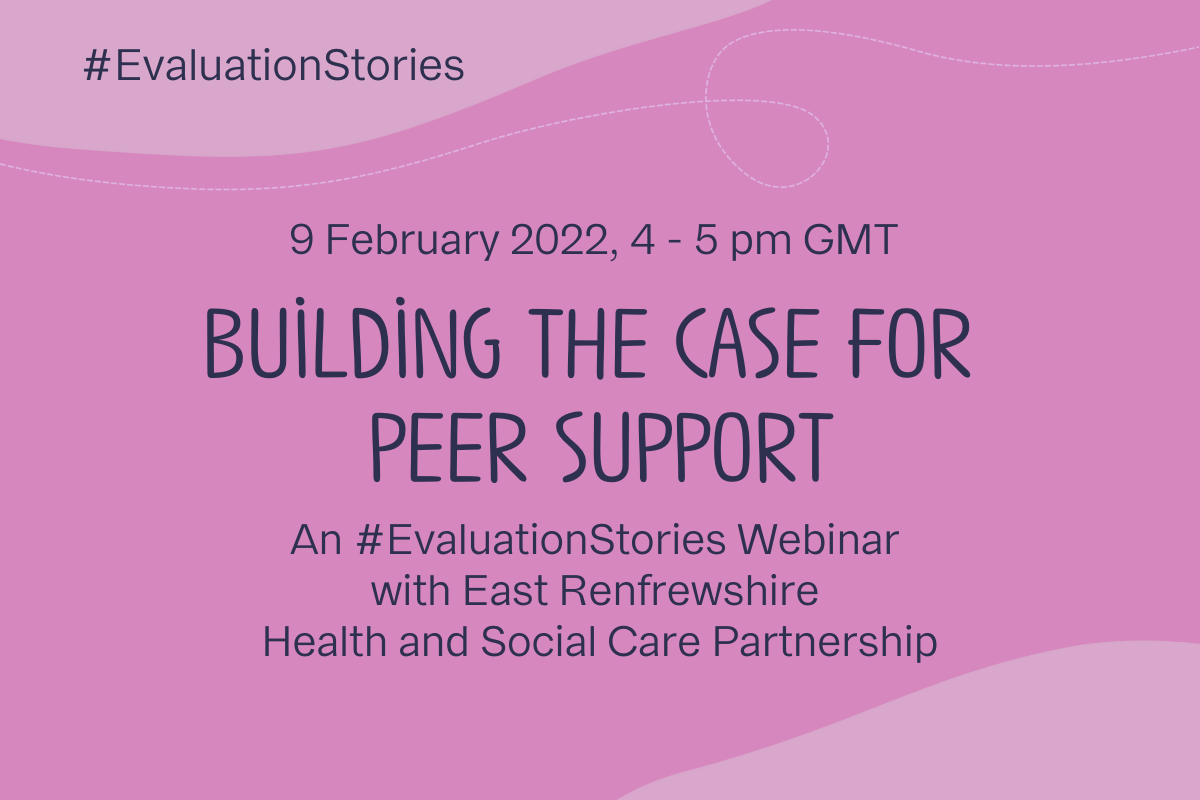 Our Evaluation Stories webinars share the pioneering work of organisations using OutNav to learn, improve, evidence and tell the story of the difference they make.
About this webinar
In this webinar we will focus on the use of OutNav for the evaluation of peer support approaches in health and social care, where people with lived experience of mental health issues or addictions are trained and employed to support others in recovery.
9 February 2022
4 – 5 pm GMT
Live on Zoom
Free, registration required
This webinar will be hosted by Dr Simon Bradstreet, who is Senior Evaluation Consultant here at Matter of Focus and who brings a considerable background in developing and evidencing peer-based approaches.
We will feature findings from our recently published evaluation of a peer support 'test of change' in East Renfrewshire Health and Social Care Partnership.
In conversation with Simon, Tracy Butler, Lead Planner of Recovery Services at East Renfrewshire Health and Social Care Partnership, will talk about the experience of using OutNav to explore evidence.
Simon will also introduce our wider work in this area and look at why using our outcome focused approach embedded in OutNav is so well suited to the evaluation of peer-based approaches.
Who we think will find this webinar of interest
This webinar should be of interest to anyone involved in the design, delivery or evaluation of peer-based and recovery focused approaches in health and social care.
A note about our webinar format
We host our webinars as Zoom meetings, which means that everyone 'in the room' is visible to each other.
While we love to be able to see who we are talking to and engaging with, we understand that it's not always possible to have your camera switched on so there is no expectation here.
You are welcome to put questions into the chat function at any stage of the webinar or ask your question in person at the end.
Please be aware that we plan to record this webinar for publication on our website.
Register your place
Clicking on the register now button will take you to the Zoom registration page for this event. After registering you will receive an email with your personal link to join us on 9 February.
Register now