From May to October 2020, we worked with Edinburgh Community Health Forum leadership and their member organisations to capture the experiences and learning from their response to the COVID-19 pandemic. Here we share our evaluation report.
At the forefront of the COVID-19 response
Community organisations, such as the members of Edinburgh Community Health Forum, have been at the forefront of the response to the COVID-19 pandemic, mitigating the negative impact of COVID-19 on health inequalities.
Over a matter of days, many organisations transformed their ways of working. They responded to urgent need in their communities and adapted existing services and projects so they could continue to provide support at a distance.
There is so much to learn from this time of rapid innovation. We were pleased to be able to work alongside Edinburgh Community Health Forum member organisations between May and October 2020, to capture learning from their responses to the COVID-19 pandemic.
This work builds on our work together over the past two years. The findings from this work are summarised in this report.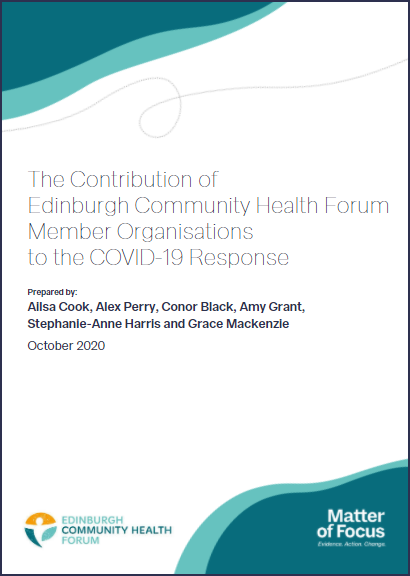 Read the report
The Contribution of Edinburgh Community Health Forum Member Organisations to the COVID-19 Response
Download (pdf)
Our evaluation approach
The evaluation was carried out using the Matter of Focus approach, a tried and tested, theory based approach to understanding the contribution organisations make to improved outcomes.
The approach is specifically designed to evaluate complex, people-based work, such as that carried out by community organisations, where it is not possible to simply measure the difference made.
---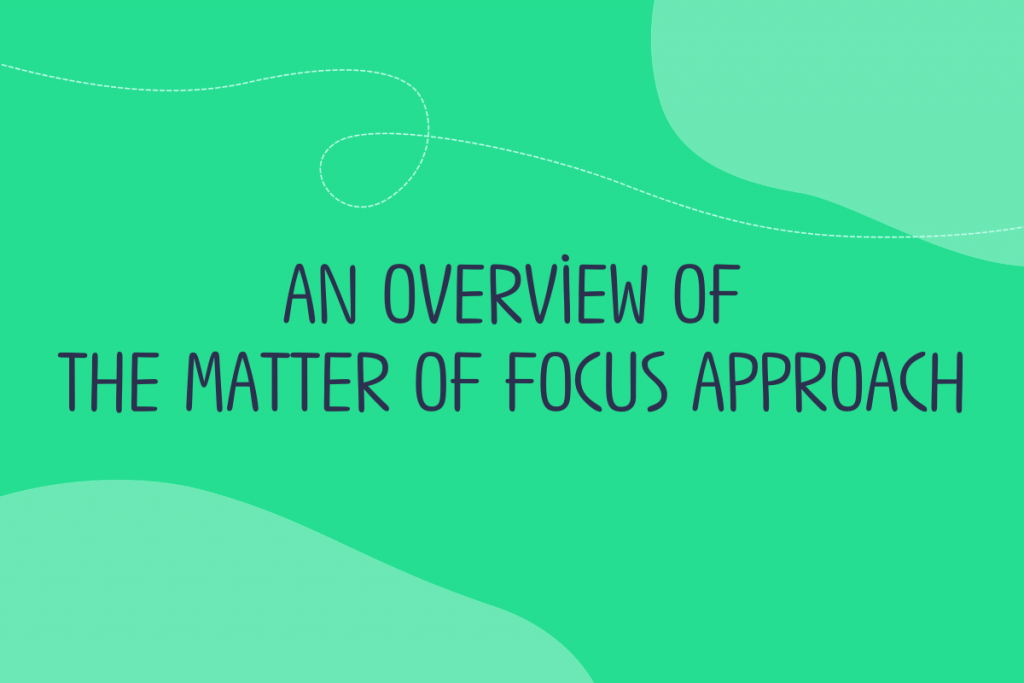 To learn more about the Matter of Focus approach start with our overview Insight post. Go to post.
---