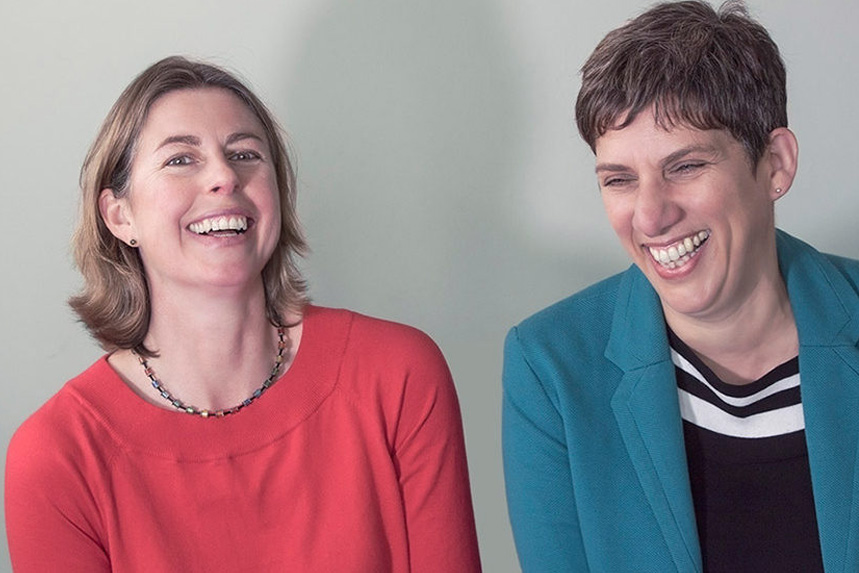 How do you tell the story of the unique and innovative ways your organisation supports the people and communities you care about?
It's not simple. The chances are you're grappling with some practical and conceptual challenges: you're not alone! Working to evaluate outcomes where programmes are complex and people-based can be hard.
Join us on Monday 10th December at 3pm GMT for a free webinar in which we will introduce you to a practical approach to meaningful outcome evaluation.
About the presenters
Over the past five years Matter of Focus co-directors Dr Sarah Morton and Dr Ailsa Cook have been working together to develop and test practical approaches that help organisations understand their contribution to outcomes and use an outcome approach to understand and drive change.
Since Sarah and Ailsa founded Matter of Focus in 2017, we have supported more than 30 public service organisations and teams to embed meaningful outcome evaluation in their day to day work through consultancy and OutNav. Our clients include government departments, local authorities, health boards, public bodies and local, national and international charities.
What will this webinar cover?
Do you clearly understand the change mechanisms at the core of your approach?
Do you need to streamline and improve data and evidence to tell your story?
Perhaps you want to develop a more evidence-based picture of what is and isn't working.
In this webinar, we will bring together insights from our years of work with public and voluntary sector organisations and introduce you to a way of working with outcomes that is both practical and robust.
We anticipate this webinar will end at 4.30pm (GMT).
Who is this webinar for?
We first presented this seminar in Edinburgh last month, to a full-house of 70 people from across Scotland's public and voluntary sectors. Read our seminar report here. The webinar will be of interest to people working in the public or voluntary sectors-  in Scotland and internationally – who are commissioning, reporting to or developing outcome approaches and to people interested in public service reform, evidence to action and new approaches to accountability and performance management.
If you are interested in hearing about future dates for this and other Matter of Focus webinars please sign up to our mailing list.
This webinar will be hosted on Zoom.us, which works best if you install the Zoom client on your computer. If you are unable to do this, there is an option to join the webinar through your web browser. After registering, you will receive a confirmation email about joining the webinar.
Sign up for webinar