We developed OutNav to support people with meaningful outcome evaluation.
An insight we have shared over our years of working in this area is that embedding meaningful outcome evaluation in organisations takes time, and many of the issues organisations are facing around outcomes and evaluation are similar.
We also know that having time and space to share learning with others on this journey is invaluable.
Establishing a community
It was always a priority for us to establish a strong community of users around our approach. We wanted to build a positive, constructive space within which to share learning and solve problems together.
The OutNav Community has grown from the small group of pioneering organisations that started Beta-testing OutNav in 2017, to more than 260 members at last count in February 2020.
Getting together


Getting together isn't always easy. Not only do we have members across the world, including in the Philippines, Australia and Canada; but everyone's dedication to working towards their vision of social change means that time is a precious commodity.
So while many of our clients value the opportunity to get together in person, we also host online meetings and open clinics. We aim to host OutNav meetings every six months, either in person or online.
Learning from each other
Not only do these events create a space for our clients to share learning and experiences, they allow us to learn from people using OutNav to help us make it better. We are constantly improving OutNav with the aim of making meaningful outcome evaluation more manageable and enjoyable.
What I liked was the opportunity to hear what other organisations are doing, some familiar challenges and successes

Feedback from OutNav Community meeting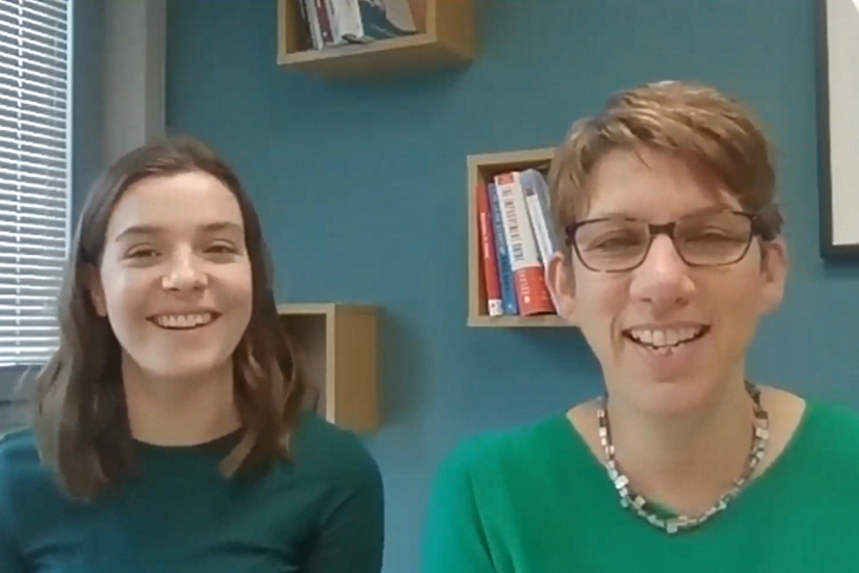 Having a focus
Each OutNav Community meeting focuses on a specific aspect of the OutNav process to unpack, investigate, provide guidance and share learning. Previous meetings focused on embedding reflective practice, the value of collaborative learning and managing risks and assumptions.
Good discussion topics. Really useful to talk to people from other projects and organisations about OutNav. I like the coffee and scones.

Feedback from OutNav Community meeting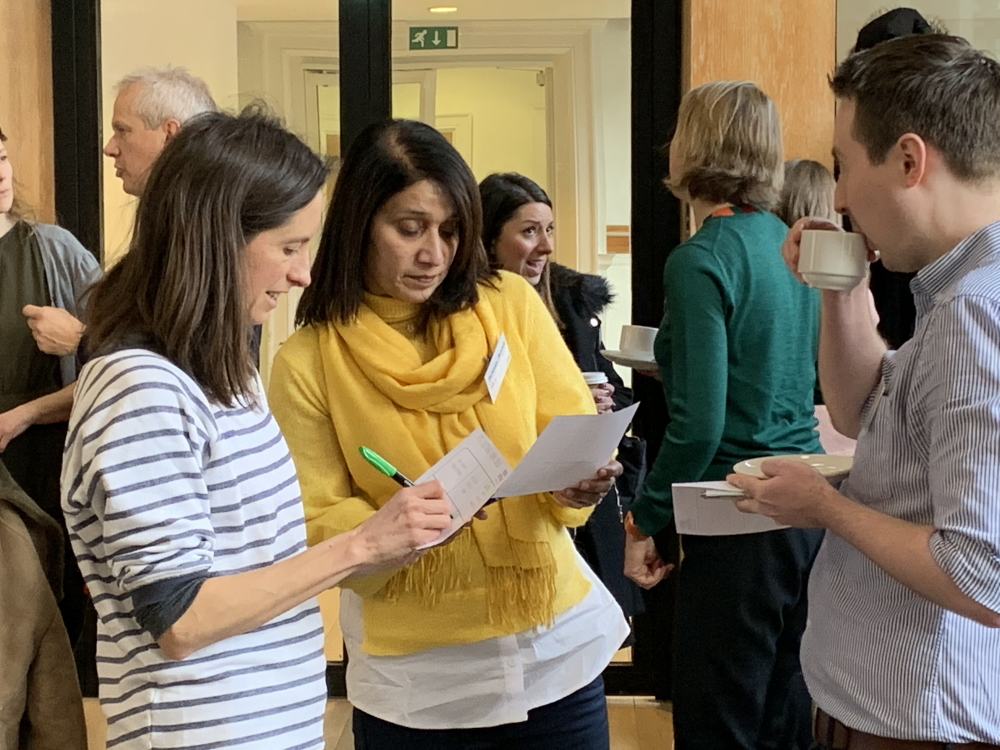 Always good to get re-inspired by the Matter of Focus team and remind me why we're doing this 

Feedback from OutNav Community meeting
Sharing the learning more widely
We always publish a summary of the learning from each OutNav Community meeting here on our website, so that anybody looking to embed meaningful outcome evaluation into their project, programme or organisation can benefit from our insights. You'll find these posts within the Working with outcomes and evaluation category.
Our OutNav Community members are pioneering best practice in meaningful outcome evaluation. They have overcome many practical and conceptual challenges, like reconciling the outcomes of their work with those specified by funders and working out mechanisms for staff to systematically reflect on practice.
We are proud to share their great work and learning though our Evaluation Stories webinars. These hour-long webinars allow our clients to go into great depth about their practice and learning. We host the webinars live so that people can ask questions. Recordings are then made available here on our website.
To be the first to know when we have public webinars and events coming up, please sign up to our mailing list.
Sign up
If you are exploring whether our approach and OutNav could help you with your work and would like to come along to a meeting to hear about it working in practice, please get in touch.
How you can get in touch