Having an outcome map helps you to visualise the changes your initiative
makes, and
 interrogate your progress towards outcomes
.
If the concept of an outcome map is new to you, you may like to read our post Understand the outcomes and impacts that matter – the post directs you back here at the end.
This post focuses on what an outcome map looks like in OutNav and how you drill into it to track your progress towards the outcomes you seek.
---
This is the first of six key posts that will walk you through the main features of our software.
Outcome maps – the cornerstone of OutNav (you are here)
---
Outcome maps in OutNav
In OutNav you can hold one or more outcome maps to reflect your organisation and activities' contribution to outcomes.
Each outcome map can be thought of as a project, and has its own project overview page holding the background and context of your work; the latest activity on the project in OutNav; and direct links to the files, resources and OutNav reports associated with the project.
This an example of a project outcome map in OutNav (click on the image to enlarge):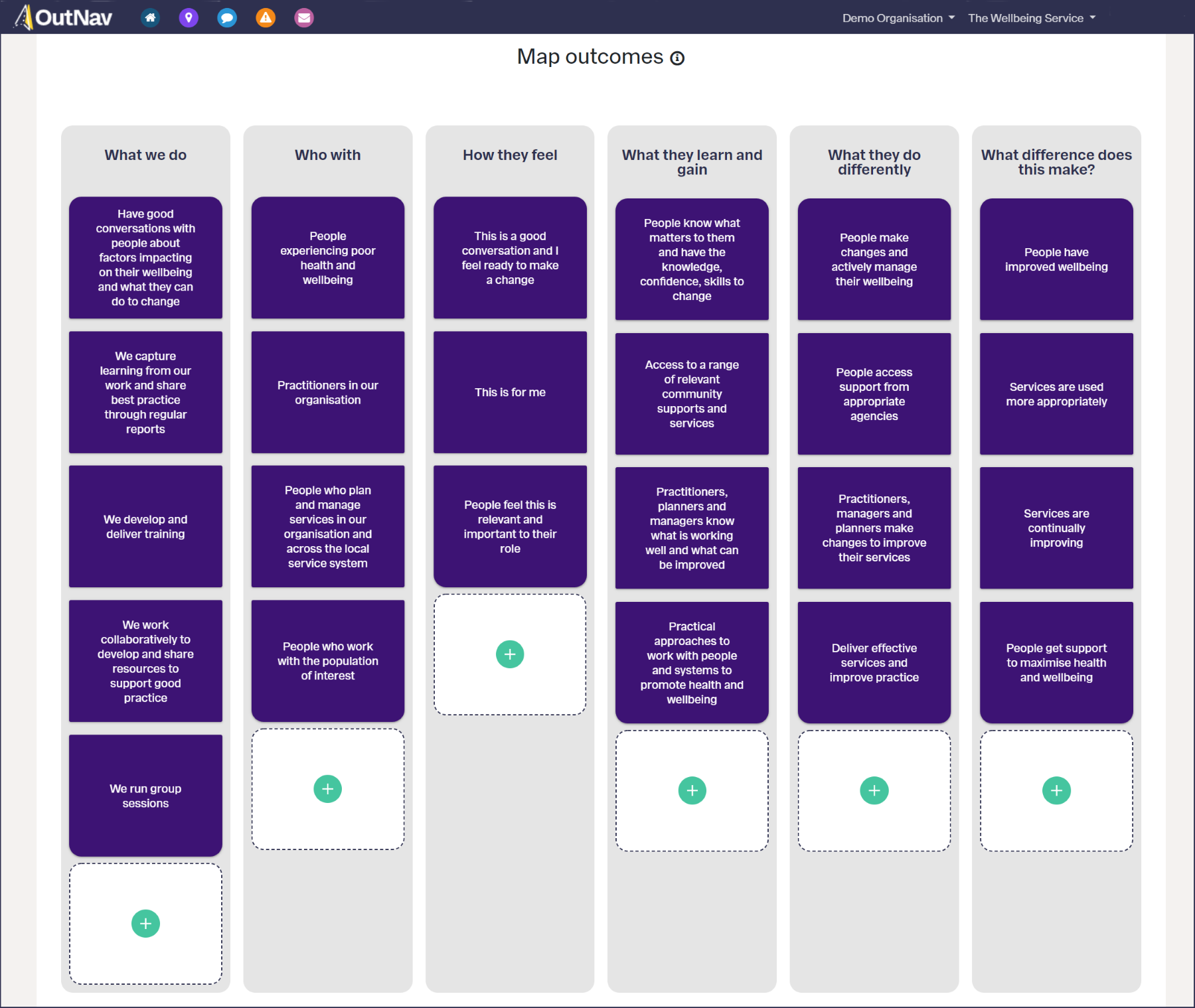 Outcome map headings and 'stepping stones'
When you create an outcome map in OutNav, you can choose from four heading sets: personal, programme, formal or research impact. The image above shows our default programme heading set in use.
The OutNav knowledge base for users provides further information about the different heading sets.
Under each heading you create individual items, referred to as stepping stones. To explore the process of how to use our headings to build a map, see our post A simple framework to help you understand change.
Share your map
With OutNav's live reporting function you can share your outcome map with stakeholders inside and outside your organisation. This will help to ensure everyone is onboard and working towards agreed outcomes.
Find your way with pathways
It can be helpful to break down your outcome map into the different stories you want to tell.
OutNav is unique in the way it supports you to focus on specific sets of activities and levels of outcome that link together to help you reach the outcomes you seek. This is done in the plotting pathways section of the tool where you simply click on the relevant stepping stones under each heading that you want to group together.
All assessment of progress takes place against pathways.
Here is how our example outcome map in OutNav has been split into two pathways, each focusing on a different area of activities: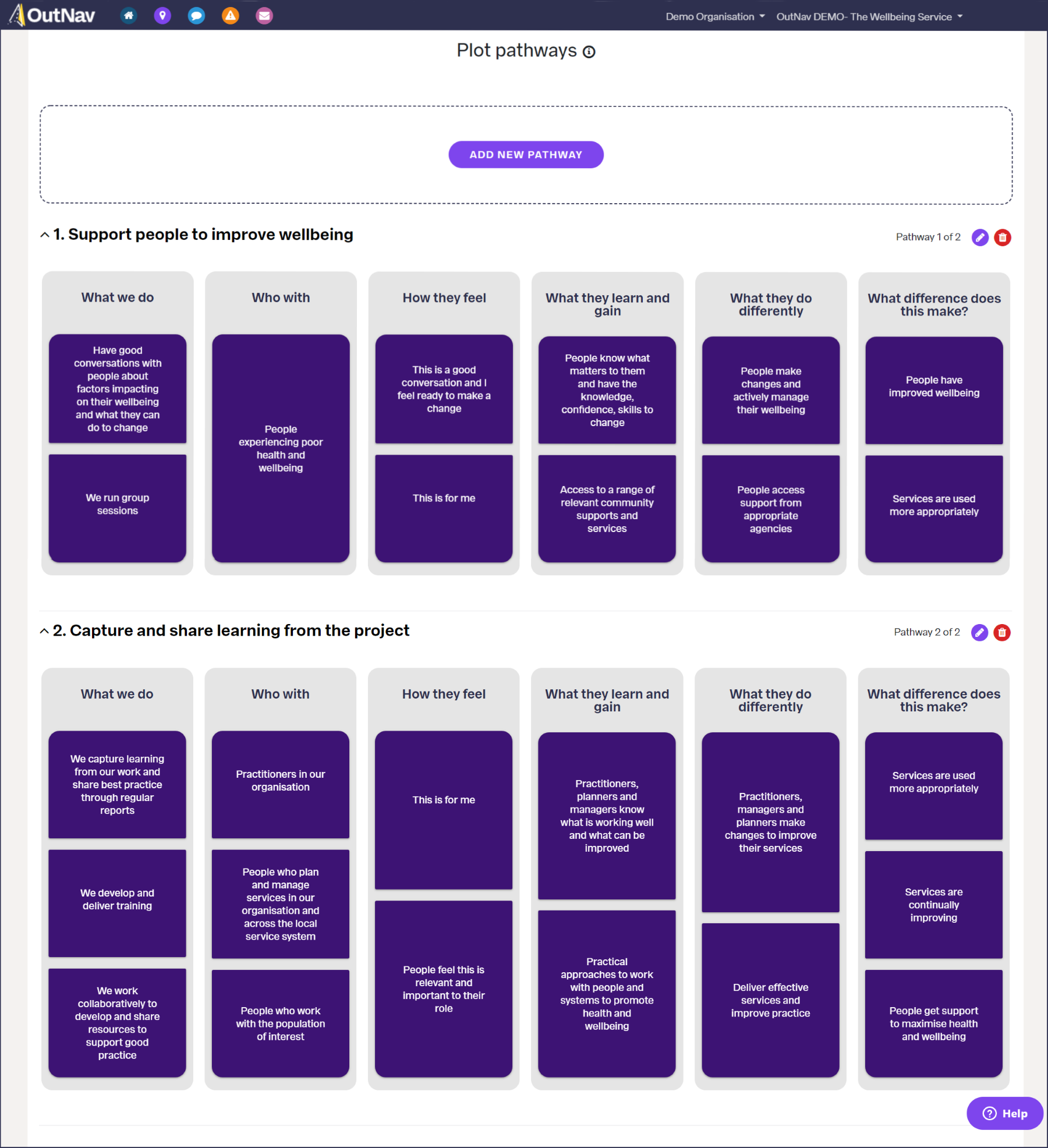 Outcome maps work at every level of activity in your organisation
OutNav can be used for any size of initiative, from a simple project or programme with one outcome map, to whole organisations, and even multi-organisation partnerships or collectives working with multiple outcome maps.
Some organisations have strategic maps which pull together data from other project maps.
OutNav's cloning function creates identical but adaptable child copies of a parent outcome or impact map. This feature is perfect for assessing multiple related projects that all use the same outcome map or for tracking the same project across different geographies.
The child map can be adapted and added to, without affecting the parent map. However, any changes made at the parent level will be pushed down to the child map. This allows organisations to specify any outcomes, measures or data that they want projects to collect, whilst also allowing projects to define their own extra stepping stones, success criteria and data when they need to.
---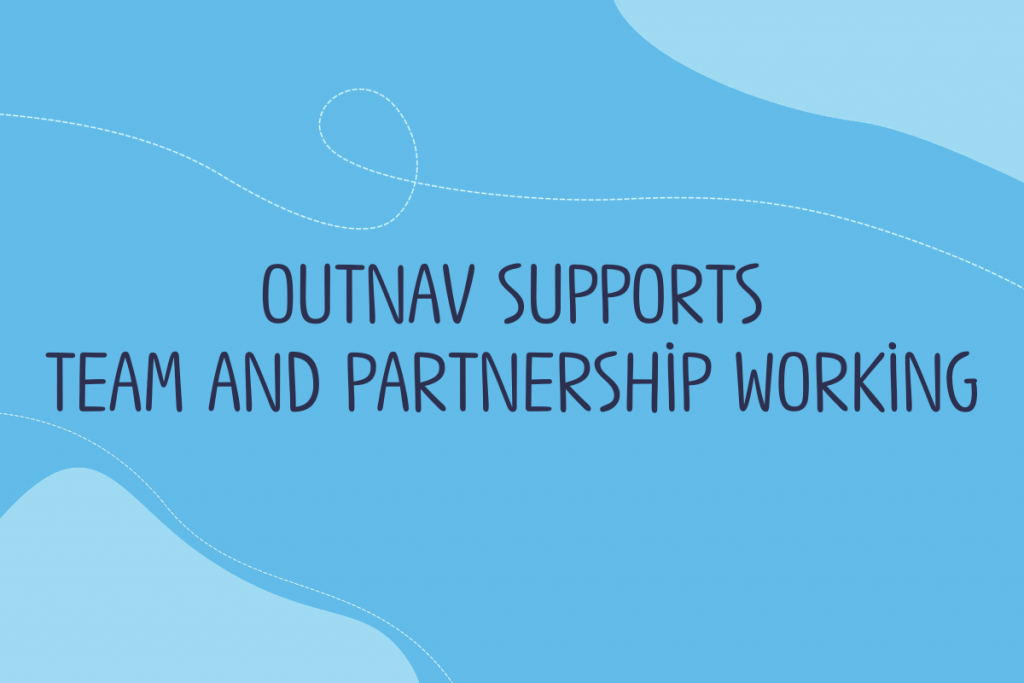 ---