Working together to understand and track progress towards outcomes or to create impact is at the heart of making a difference. Whether within a team or across an organisation or partnership, collaborative learning is fundamental to meaningful outcome evaluation.
This post looks at the key features of OutNav that support effective team and partnership working.
---
This is the second of six key posts that will walk you through the main features of our software.
OutNav supports team and partnership working (you are here)
---
Invite everyone that needs to be part of the team – wherever they're based
OutNav is a secure cloud-based software, so all you and your team members need to work on a project is an internet connection and an OutNav account.
Unlimited number of users
Unlike most software, there is no limit to the number of users that can be added to an OutNav subscription, nor is there an increase in cost per number of users. (Subscriptions are based on number of outcome maps.)
Why? Because we know that everyone that needs to be around the table should be included. It is much better if everyone is working together on their outcome evaluation and sees it as part of their job. And successful partnership working needs input from all partners.
No boundaries to team membership
A project's team in OutNav can be made up of anyone that needs to be involved, that is, teams are not limited to people within the organisation that holds the subscription. So, for example, members of a multi-organisation partnership can all work together on their shared project within a single space in OutNav.
A single log-in
If you are involved in multiple projects across different organisations in OutNav, perhaps within your own organisation and also as part of a partnership project, a single log-in will give you access to all organisations and projects you have been made a member of.
Give team members the access they need
Set user levels of access
There are several different types of user access to OutNav.
At the highest level is the Organisation Administrator(s) with complete access to everything, including adding users and setting their levels of access, and adding or deleting projects. All other users are Organisation Members, and they can have one of three levels of access: Project Administrator, Project Member or Project Reader. More information is available in the OutNav knowledgebase for users here.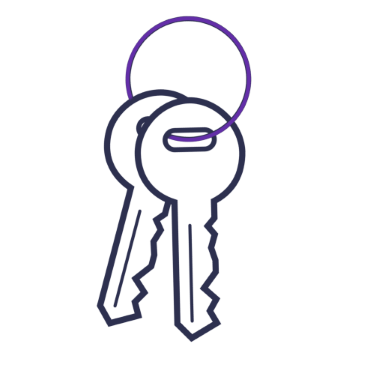 Organisation Administrators can decide what level of access each team member will need to contribute to the project. See our post on data security in OutNav for more.
Access the data and evidence quickly and easily
OutNav can securely store your data and information files. This can be particularly beneficial for partnership working, where data and information the team needs access to can be spread across multiple sites.
If you already have an online file storage system that everyone in the project team can access, then OutNav will store the links to your files instead, so there is no need to replicate your file storage system or duplicate files.
Focus attention for different partners
Partners working towards the same outcomes can create their own pathways through a shared outcome map. The partnership together agree the outcome map, and then each partner organisation can create a pathway highlighting the activities and outcomes that they will deliver and report on.
OutNav's cloning function, creates identical but adaptable child copies of a whole outcome map (the parent map). This feature is perfect for tracking progress on multiple projects that all use the same outcome map.
Quickly see what the team is working on
Activity feed
An automatically updated activity feed records where and when team members have been making changes in OutNav. This can be a great place to get an overview of what's been happening with the project.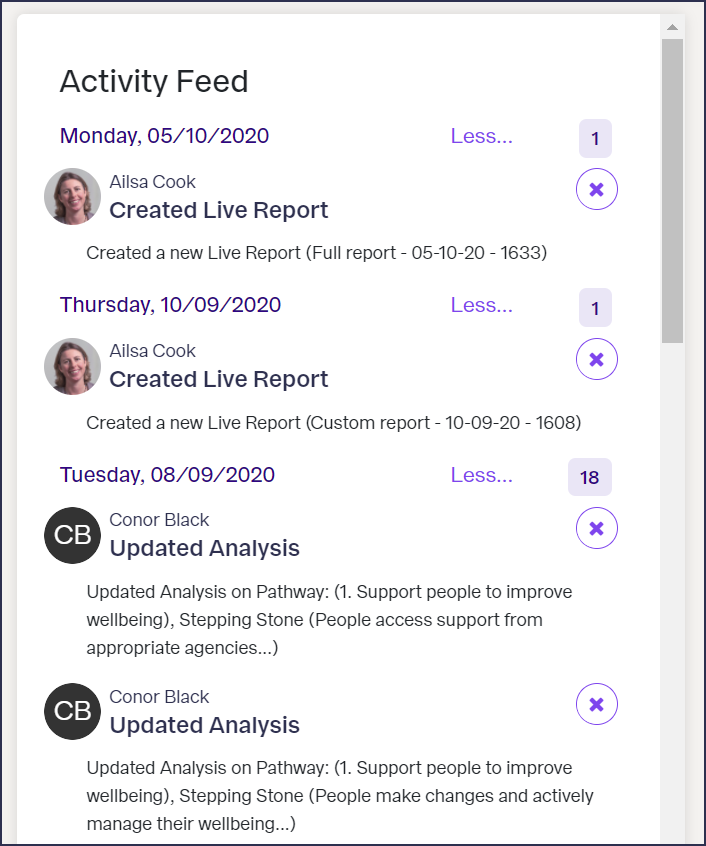 Share reports straight from OutNav
Using OutNav's quick and easy live reporting function to share your work can help bring people along with you on the journey of learning and improvement.
At Matter of Focus we really encourage a collaborative approach to tracking progress.
As your team starts to track progress on OutNav share a live report with teammates to get feedback, identify fresh examples of impact and help shape your thinking.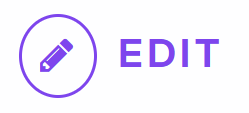 Or come together around a live report and work on your analysis as a team. OutNav account holders that are logged in when viewing a live report can edit and update analysis directly from the report.
When you want to share your work outside your OutNav team – to your funders or key stakeholders, perhaps – then you can use OutNav's live reporting function to share a real-time insight into your project's work. Access to this can be password protected if you're not ready to share your organisation's story publicly.
Learn more about OutNav's reporting features here.
---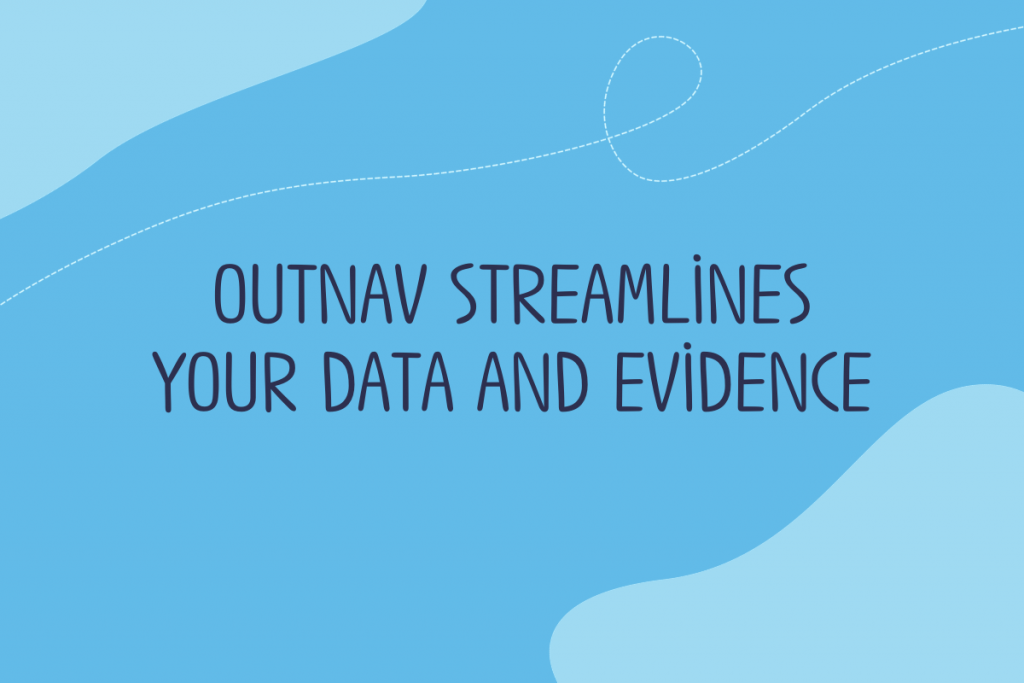 ---
---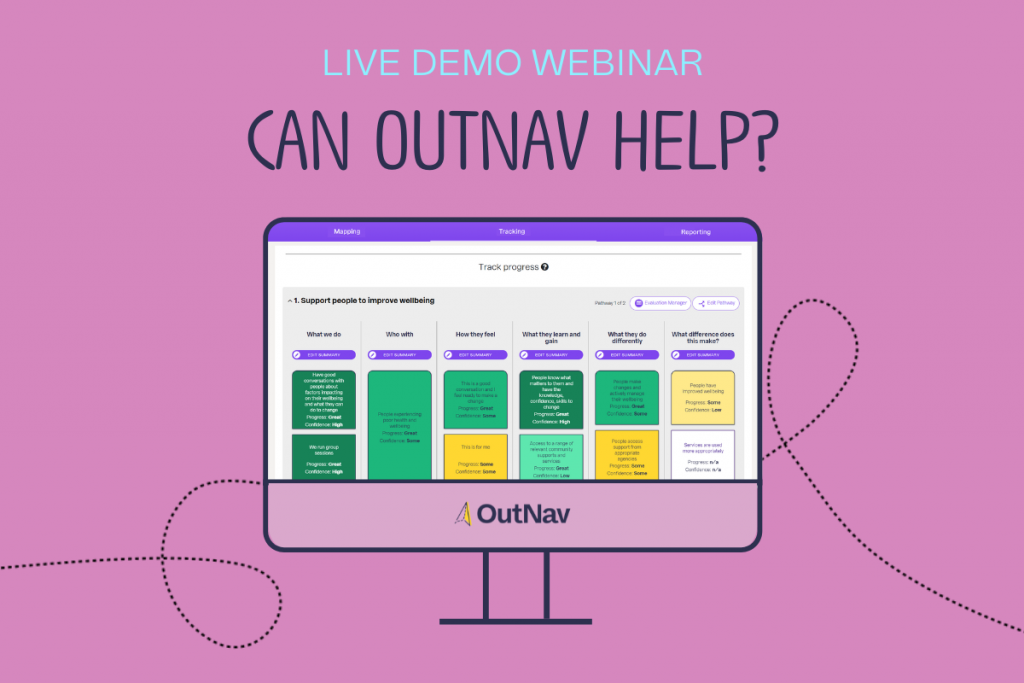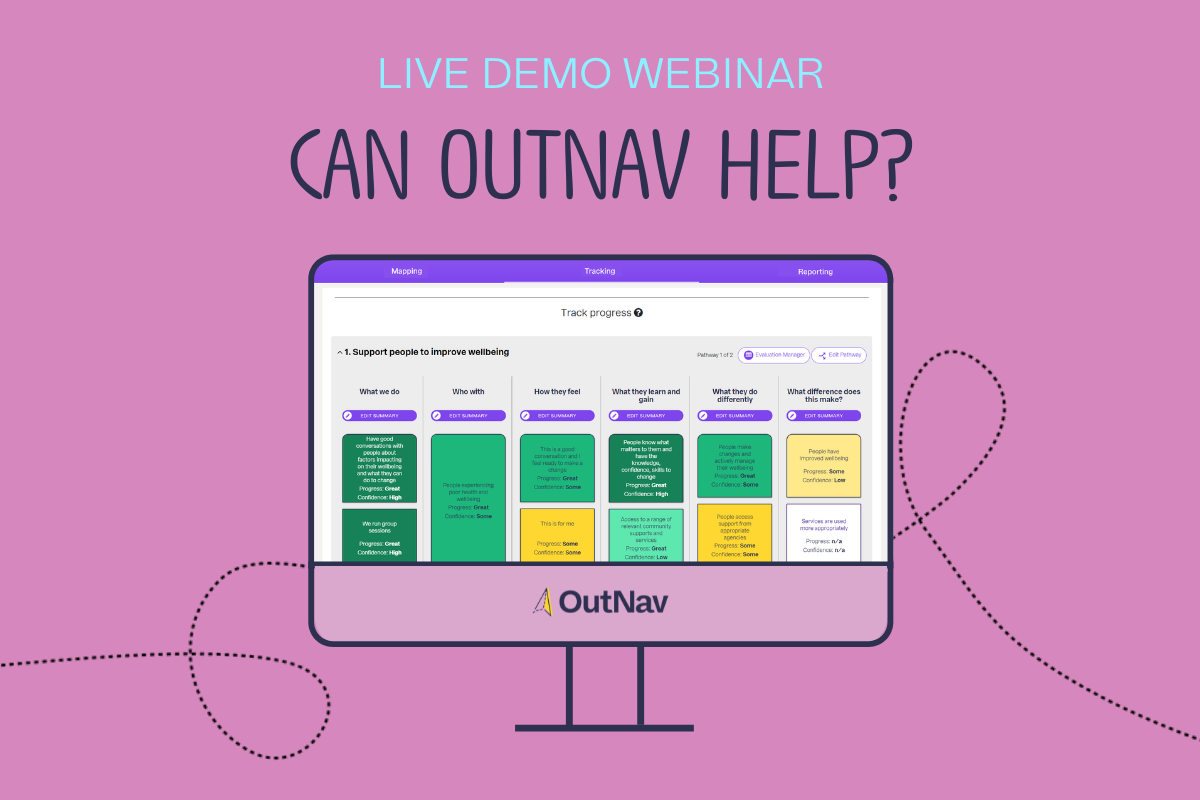 ---